10th May 2018 Content supplied by: Sartorius AG
"Magic Lid" - Forceps-free, Effortless Transfer of Filtration Membranes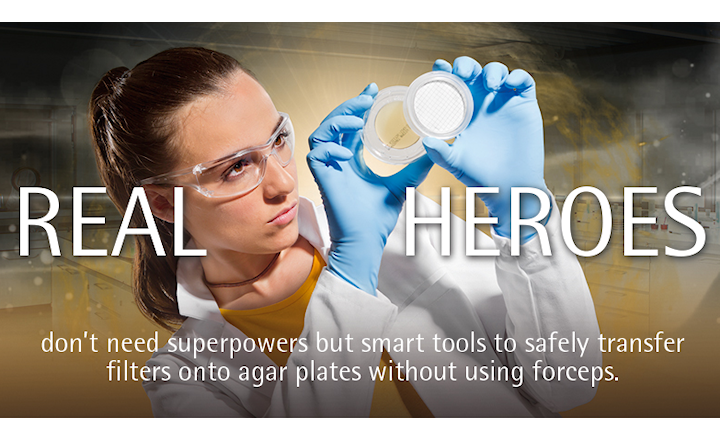 Microsart® @media are plates pre-filled with different agar media types, sterile-packaged and ready to use together with Microsart® @filter filtration units. With Microsart® @filter and Microsart® @media there's no forceps, no forces just a "Magic Lid" that does the trick!
Using an integrated adhesive ring in the lid, the filtration membrane is effortlessly fixed and positioned correctly on the agar plate. With a turn, it's locked, then just incubate and count as usual. A well-conceived system no one else can offer you. Because real heroes deserve only the best.
Applications include - Microbial Limit Testing according to the USP (Chapter <61>) and EP (Chapter 2.6.12 ), bioburden testing, water analyses as purified water or water for injection and efficient, advanced workflows in quality assurance laboratories.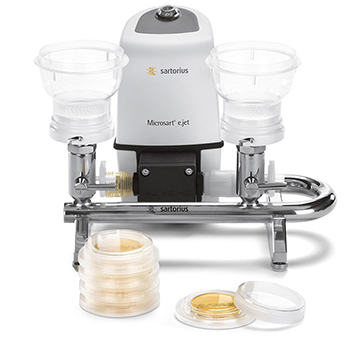 Smart Tools for Real Heroes:
Sterile single-use Microsart® @filter units featuring a click-fit closure
Microsart® @media advanced system for touch-free membrane transfer
Fully autoclavable, 2-branch manifold Microsart® Combi.jet
Direct liquid transfer through Microsart® e.jet transfer pump allows a minimal footprint
Request a free trial by clicking on the 'Request More Information' button below.
Tags:
Date Published: 10th May 2018
Source article link: http://promotions.sartorius.com/real-heroes/microbial-enumeration/#c23228
Related news