5th November 2018 Content supplied by: Coris BioConcept
Identify OXA-48-like, OXA-163, KPC, NDM and VIM Carbapenemases from Cultures
RESIST-5 O.O.K.N.V. from Coris BioConcept is a new immunochromatography test, made of two cassettes, that allows the identification of OXA-48-like, OXA-163, KPC, NDM and VIM  carbapenemase phenotypes from cultures, with results in 15 minutes!
Features and Benefits Include:
1 unique test to detect the 5 main clinically-relevant carbapenemases
No equipment required
Easy and ready to use
Shortest Time-To-Result
Adopted by many laboratories and reference centers
CE Marked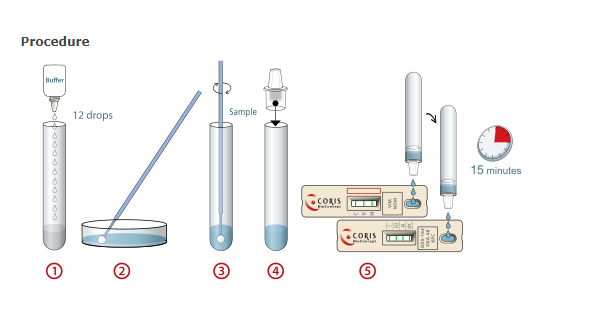 For more information visit www.corisbio.com
Note: This product is not authorised for clinical use in the United States of America
Please note : Any products described on this page are for Research Use Only and not intended for clinical diagnostic procedures unless otherwise stated.
Tags:
Date Published: 5th November 2018
Source article link: View