2nd April 2019 Content supplied by: Hygiena International Ltd
Hygiena Receives AOAC-RI Certification for GlutenTox® Pro Test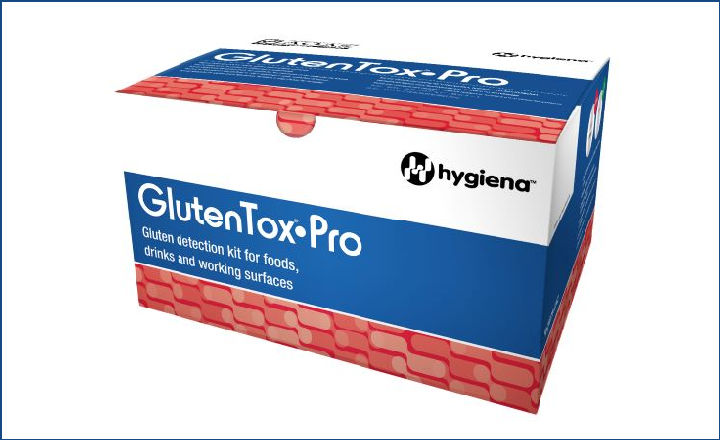 Specialists in rapid food safety and environmental sanitation testing Hygiena  have announced that their GlutenTox® Pro test for the detection of gluten received a renewal and transfer of its certification to Hygiena from the AOAC Research Institute.
The renewal under the AOAC Performance Tested MethodsSM Program certifies that GlutenTox Pro performs according to Hygiena's specifications. Data from the test showed that the test:
Performed as expected in rice flour, bread, rolled oats, paté and yogurt, and had a detection threshold of 5 parts per million (ppm; 20 ppm is the international limit indicating "gluten free").
Showed no cross-reactivity to any compounds, and showed 100 percent specificity, with no false negative results.
Showed 100 percent specificity when tested on environmental surfaces (food-grade painted wood, plastic, rubber, sealed ceramic and stainless steel).
GlutenTox Pro is manufactured by Hygiena Diagnostica España S.L., based in Seville, Spain. The division provides a large set of specific allergen tests including AlerTox and GlutenTox line of products available in a simple lateral flow "dipstick" format that can be easily used to verify cleaning efforts and test finished products and raw material. The tests are also available as a sensitive enzyme linked immunosorbent assay (ELISA) format. The unique G12 antibody used in GlutenTox Pro and other Glutentox line of products detects the causative agents of gluten intolerance and celiac diseases.
"We are proud to receive a renewal of our AOAC certification," said Ed Luterbach, Chief Commercial Officer of Hygiena. "Customers have praised GlutenTox Pro for its reliability, specificity, and ease of use. Data submitted to the AOAC-RI demonstrates how well the test performs in a variety of environmental surfaces and in foods with different composition and degrees of processing."
Tags:
Date Published: 2nd April 2019
Source article link: View
Related news