2nd July 2018 Content supplied by: FoodChek Systems Inc.
Food Safety Simplified with High Performance Enrichment Media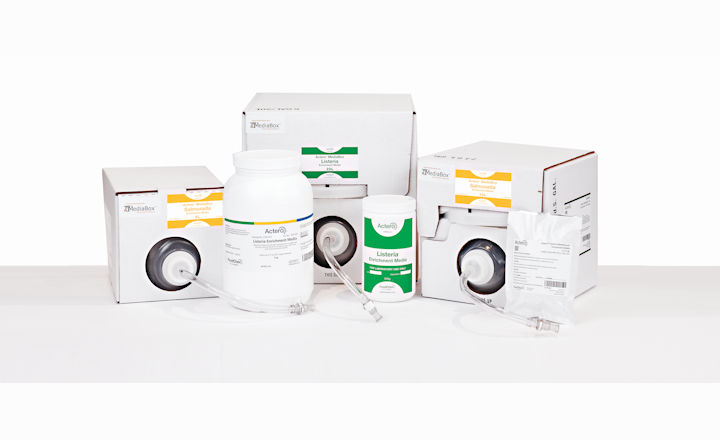 FoodChek Systems Inc. develops and provides rapid and accurate food safety tests for the detection of foodborne and environmental pathogens and other microorganisms throughout the human and pet food production chains.
Actero™ ELITE Enrichment Media is a patented and optimized formulation for the enrichment of Listeria and Salmonella. It is compatible with any diagnostic system and has achieved AOAC, AFNOR and Health Canada certifications.
1. Single-step enrichment Reduces sample handling and requires less enrichment media for many samples.
2.  Fastest "time-to-results" Contributes to a higher throughput of pathogen testing and release of products to market.
3. Accurate Specific for the target pathogen and reduces false test results.
Actero™ UNIVERSAL Enrichment Media consists of over 130 standard enrichment media formulations for the enrichment of Listeria, Salmonella, E. coli, yeasts, molds and coliforms.
1. High quality 2. Accurate 3. Competitive pricing
Visit our booth at #832 while at IAFP and see what a difference Actero™ can make in your food safety testing. You can also view our products at www.foodcheksystems.com or call +1 403-269-9424.
Tags:
Date Published: 2nd July 2018
Source article link: View
Related news