12th August 2013 Content supplied by:
First MicroVal Cert for Fully Automated Salmonella spp. Detection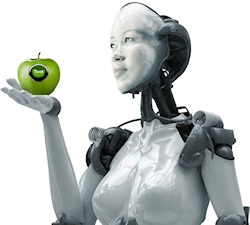 BIOTECON Diagnostics has successfully finished the internationally accepted MicroVal certification program according to ISO 16140 for the foodproof® Salmonella spp. Detection Kit in combination with BIOTECON's foodproof® RoboPrep Series for automated DNA extraction and PCR setup.
Therewith BIOTECON Diagnostics has become the first company worldwide to possess a MicroVal certificate for a fully automated Salmonella spp. detection assay.
The foodproof® Salmonella Detection Kits have been validated together with the foodproof® Magnetic Preparation Kit I and the foodproof® RoboPrep Series. Many different foods, feeds, and raw materials have been successfully validated with the automated system illustrating the robustness of the system. It is suitable for pathogen detection in all kind of food and feeds, where a medium to high throughput testing is needed. Using magnetic bead technology for DNA-extraction combines the highest purity of DNA with the speed and convenience of full automation.
In addition to the automated method, the foodproof® Salmonella Detection Kit was previously MicroVal validated in combination with rapid, manual DNA extraction using the foodproof® StarPrep One Kit.
"Fifteen external laboratories participated in the studies, including Ferrero, the chocolate manufacturer Lindt & Sprüngli GmbH and SGS Germany", stated Alois Schneiderbauer, Chief Business Officer (CBO) of BIOTECON Diagnostics, "We thank our customers for the good cooperation. This is another important step for us in the global expansion of our robotics portfolio as automation and standardization of processes in the food industry becomes increasingly important".
With this certification, BIOTECON Diagnostics has demonstrated its real-time PCR products fulfill the requirements of the stringent validation according to ISO 16140 also in combination with an automation technology. Possessing official external certification also provides an attractive alternative to companies looking for efficient, standardized and fully traceable high throughput analysis to free technical personnel to perform other important activities.
For more information email to bcd@bc-diagnostics.com
Tags:
Date Published: 12th August 2013
Related news