18th July 2006 Content supplied by:
FDA Approval for First Portable Endotoxin Test System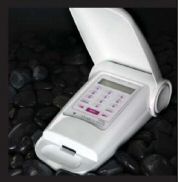 Charles River Laboratories International, Inc. has received FDA approval that allows for the sale and marketing of the first portable endotoxin test system. The patented Endosafe-PTS™ is used to detect endotoxin contaminants in drugs, medical devices, biological products and other unique applications including NASA spacecraft missions. The PTS is a revolutionary technology that:
is a portable handheld system that can be used for point of use testing
provides quantitative results in 15 minutes rather than current methods which take from 45 minutes to several days
requires minimal technical training – just insert the PTS cartridge, add sample and read quantitative results
The Endosafe-PTS™ system can accelerate the discovery and development of new drugs by offering quick and easy endotoxin contamination results, thereby saving pharmaceutical companies, medical professionals and scientists both time and money in the manufacturing process.
Real world applications for the PTS system include: Medical devices & injectable drugs, Dialysis clinics, Nuclear medicine ,Hospitals, Stem cell research and Planetary protection
The PTS utilizes disposable cartridges that are pre-loaded with reagents and a portable, handheld reader to provide quantitative endotoxin amounts. Because of its portability, the PTS allows for testing to be performed at the point of sample collection. In addition, the simple one-button operation requires minimal technical training and the data can be stored in the PTS, downloaded to a computer and/or printed.
NASA recently used the Endosafe-PTS™ to monitor the environment for microbial contamination during the construction of the Mars exploration rovers "Spirit" and "Opportunity". PTS units are scheduled to be flown to the International Space Station to perform environmental monitoring for microbial contamination. Future applications of PTS may include detecting signs of microbial life on Mars.
Tags:
Date Published: 18th July 2006