10th April 2009 Content supplied by: bioMérieux (Clinical Diagnostics)
Etest®, Bringing On-scale MIC Determination to all Microbiology Labs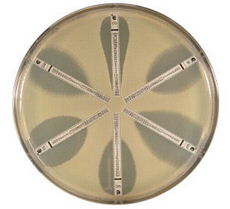 Etest® is a predefined, stable gradient of 15 antibiotic concentrations on a plastic strip which is used to determine the on-scale Minimum Inhibitory Concentration (MIC) of antibiotics, antifungal agents and anti-mycobacterial agents*. It is particularly rapid and easy-to-use and has become a reference in microbiology laboratories. This cost-effective tool is commercialized by bioMérieux.
Over 100 antimicrobials* are now available in the product range for testing of aerobic bacteria and fastidious organisms such as Pneumococci, Haemophilus, H. pylori, Meningococci, Gonococci, Anaerobes, Fungi and Mycobacteria.
Etest® can help you :
Determine the MIC of fastidious, slow-growing or nutritionally deficient micro-organisms.
Confirm/detect a specific resistance phenotype e.g. ESBL, MBL, AmpC or GISA/hGISA.
Detect low levels of resistance.
Test an antimicrobial not performed in routine use or a new, recently introduced antimicrobial agent.
Confirm an equivocal AST result.
"Etest® is well established in our department. It has become a rapid and accurate tool for the determination of MICs in clinically relevant and urgent situations, e.g. for pathogens from blood cultures or CSF. It is also great to have in other clinical situations where it is important to know "how susceptible or resistant" the pathogen is. Also for fungi, Etest® is just fabulous. What a pain when MICs had to be determined by dilution methods!" Prof. Gaby E. Pfyffer, Chefmicrobiologin, Institut für Medizinische Mikrobiologie, Switzerland
Etest® provides high medical value to help:
Refine or guide treatment decisions.
Promote antibiotic stewardship.
Determine the choice and dosage of antimicrobials in patients (PK/PD) with sterile site infections (e.g. endocarditis), severe nosocomial infections, chronic infections (e.g. cystic fibrosis) and immunosuppressed patients.
"On behalf of all my patients who have benefited from Etest® MIC testing, thank you! You've helped save the lives of patients with serious bacterial infectious all over the world" Dr. Marc Romney, Medical Microbiologist, St. Paul's Hospital/Providence Health Care, Canada
Etest® is also widely used in resistance surveillance programs and clinical studies where receiving an on-scale MIC is critical to detect minute changes.
*Consult your local bioMérieux representative for product availability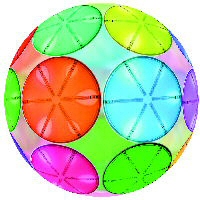 bioMérieux, your partner in microbiology bioMérieux is the world leader in microbiology with recognized expertise in the field of microbial identification and antimicrobial susceptibility testing.bioMérieux is committed to Empowering Clinical Decisions and by including Etest® in their product portfolio, they further increase each laboratory's choice of innovative solutions to ensure patients receive timely, appropriate antimicrobial therapy.
Find out more about Etest visit: www.biomerieux-diagnostics.com/etest
Please note : Any products described on this page are for Research Use Only and not intended for clinical diagnostic procedures unless otherwise stated.
Tags:
Date Published: 10th April 2009
Source article link: View