24th May 2018 Content supplied by: Döhler
Efficient and Reliable Detection of Beer Spoiling Bacteria in Just an Hour!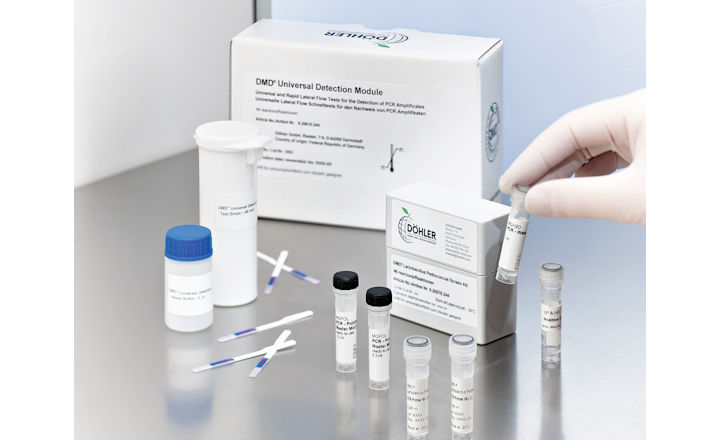 Döhler's DMD® Screen and Ident Kits are transforming microbiological quality control in breweries.
The kits allow bacteria taken from an enriched beer sample, or directly from an individual colony on solid media, to be detected and identified in just an hour.
DMD® Screen and Ident Kits combine the high sensitivity of PCR with visual analysis using lateral flow test strips. The clear positive or negative result is easy to read from coloured bands on a test strip. No expert knowledge or expensive equipment is required!
Döhler offers a comprehensive portfolio for the detection of beer spoiling bacteria. The winning combination with NBB®-PCR Broth allows fast and reliable detection of even slow-growing bacteria from all sample types in a brewery.
The DMD® Screen and Ident Kits offer
Innovative technology – no expert knowledge or expensive equipment needed
Ease of use – all reagents and illustrated manual included in the kit
Outstanding reliability – visual analysis and integrated amplification control
Comprehensive portfolio – new microorganisms being added all the time
Combination with optimal enrichment – a winning solution from one source
Would you like more detailed information about the DMD® Screen and Ident Kits?
Tags:
Date Published: 24th May 2018
Source article link: View
Related news