Döhlers TransFast® System Detects Beverage-Spoiling Microorganisms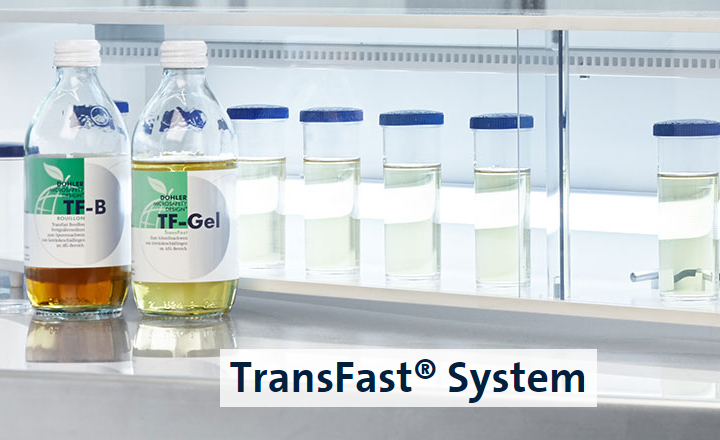 Fast – Reliable – Safe! This is what TransFast® is all about.
The carrier system in TransFast® is a transparent gel, while traditional media are laboriously poured into Petri dishes as agar. The sample to be investigated, which is usually enriched in advance, is placed with the gel into a transparent tube and incubated. The lower diffusion threshold enables the germs to grow even faster in the liquid gel than on agar plates due to a significantly increased nutrition supply. Depending on the germ concentration, first results can be seen after just 24 hours. This results in far greater and more comprehensive detection in a shorter incubation time.
The TransFast® System offers you the following benefits:
Ready-to-use – no need to liquefy or temper the medium
Fast results – detection of yeasts, moulds and bacteria in less than 48 hours
Quality tests in accordance with EN ISO 11133
Simple screening – visual evaluation at a glance
Increased efficiency – direct use and simple handling
Interested in more detailed information about the DMD® culture media? Visit www.doehler.com
Tags:
Date Published: 17th May 2018
Source article link: Döhler
Related news