4th July 2018 Content supplied by: Copan Diagnostics, Inc.
COPAN Launches CYCLONE AUTO-PREP™ with Smart Incubators and AI at IAFP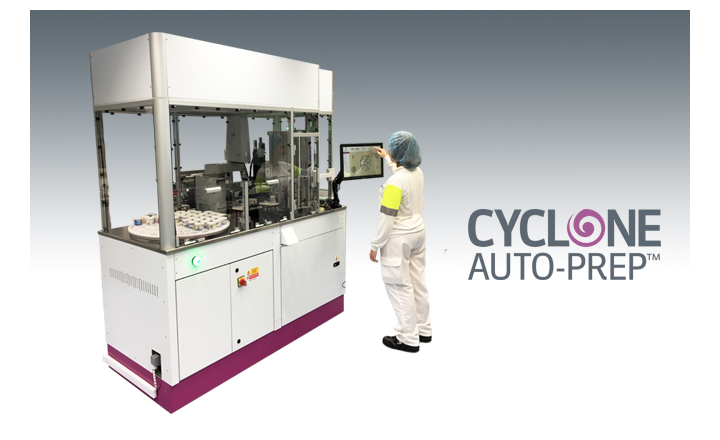 COPAN announces the worldwide launch of CYCLONE AUTO-PREP™, a fully automated instrument for preparing pour plate total viable bacterial counts on liquid samples, with optional Smart Incubators and the use of Artificial Intelligence (AI) for automatic colony counting and colony recognition for most common bacteria of specific interest in the food protection industry. The worldwide launch of this advanced system is scheduled during the International Association for Food Protection Annual Meeting in Salt Lake City, Utah. The IAFP annual meeting is from July 8th, 2018 through July 11th, 2018 and COPAN will be exhibiting the system at booth #727 at the Salt Palace Convention Center.
CYCLONE AUTO-PREP™ fully automates the traditional pour plate method for performing total viable bacterial counts on liquified samples. CYCLONE AUTO-PREP™ uses an onboard pipetting module to take an aliquot of the liquid sample, and it dispenses it into a petri dish. Next, molten agar is dispensed and thoroughly mixed with the sample, using an even rotational speed. The system has the option to add a second layer of molten agar once the initial sample and agar mixture has set.
After the pour plate preparation for Total Viable Bacterial Counts is complete, plates can be automatically sent via a customized conveyor track to COPAN's smart incubators. Prior to entering the Smart Incubators, an Image Acquisition station located inside the incubators will then take a time zero image of each culture plate and then another image at a predetermined time interval. The time zero image is crucial to perform differential image analysis against the image of the plate acquired later.
"The innovation that COPAN has brought to the industry is the technology to count and detect growth on culture plates using colony recognition software, which can be applied for general Total Viable Counts or to look for specific organisms like E.coli or Salmonella species in food products," stated Norman Sharples, CEO of COPAN Diagnostics, Inc. "The use of AI to enumerate isolated colonies and segregate them into "Growth" or "No Growth" has been successfully used in clinical laboratories in recent years. However, there hasn't been an implementation of a complete automated sample processing workflow system for Pour Plate Total Viable Counts methods, paired with smart incubation and software that performs culture image analysis, in an industry with high volume of daily negative samples. So, we are very excited with this new opportunity in the realm of laboratory automation" concluded Sharples.
Stop by booth #727 during IAFP 2018 for a full demonstration of this new instrument, the incubators and the advanced AI colony enumeration software.
Or visit www.copanusa.com/products/automation/cyclone-auto-prep for more information.
Tags:
Date Published: 4th July 2018
Source article link: View
Related news