6th October 2015 Content supplied by: Döhler
Brewers QCheck™ Kit – Simple, Complete and Reliable QC in Breweries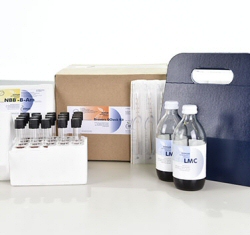 The Brewers QCheck ™ Kit allows the microbiological control on all samples in the brewing process – simply, quickly and reliably. Raw materials used for the brewing process, such as water and yeast, can be analysed for microbiological contamination before fermentation. Beer spoiling bacteria can be detected in the end product, the beer, and the hygiene of the surrounding area, for example in production, filling or even a dispensing unit can be checked.
All microbiological findings are easily and reliably visible through a colour change, even without any previous knowledge. The illustrated, easy-to-understand manual helps you to get started.
The Brewers QCheck ™ Kit thus allows the entire beer brewing process to be microbiologically controlled, providing the perfect introduction to microbiological quality control.
The Brewers QCheck™ Kit provides
Ready-to-use straight away – easy-to-use culture media with no preparation
Broad sample spectrum –  detection from water, yeast, beer and hygiene monitoring form production and dispensing units
Everything you need – complete kit including illustrated manual
Simple analysis – clear and easy-to-interpret colour change
Reliable findings – optimized composition and extensive tested
Interested in more detailed information about  the Brewers QCheck™ Kit? Please visit www.doehler.com and discover the innovative products.
Tags:
Date Published: 6th October 2015
Source article link: View
Related news