9th May 2011 Content supplied by: bioMérieux (Clinical Diagnostics)
bioMérieux and Labor Berlin to Establish Center of Excellence in Laboratory Diagnostics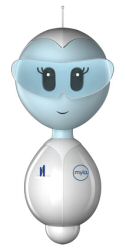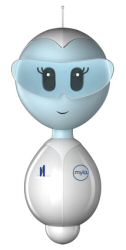 Labor Berlin and bioMérieux announce the signature of an agreement to create a Center of Excellence for microbiology and enhanced laboratory automation. The center will be located at Europe's largest hospital laboratory, serving more than 8,000 in-house patients in Berlin and handling over 23 million patient analyses a year.
In hospital settings in particular, microbiology labs are facing issues of cost effectiveness and must allocate their resources for the care that will have the most impact and help to shorten the length of hospital stays. They are confronted with emerging multi-drug resistant microorganisms and the need to reduce the transmission of disease within the hospital. Clinicians are also wanting to adopt a more personalized approach to medicine and determine, as quickly as possible, the therapy that is best adapted to the individual patient and his or her condition, with the least possible side effects. To address these needs, Labor Berlin and bioMérieux are working together to integrate the newest diagnostic and information technologies available into optimized laboratory processes.
bioMérieux and Labor Berlin have a shared vision for the future of patient care. Through this agreement, Labor Berlin has become a partner of choice to define, develop and test the solutions for bioMérieux's novel FMLA™* range. The two partners are conducting joint projects, including one to develop the perfect process organization for large-scale microbiology laboratories, based on Lean lab methodologies. They are also collaborating in the clinical performance evaluation of new diagnostic solutions. Labor Berlin is contributing its unique panel of academic, technical and business experts in the area of infectious disease management.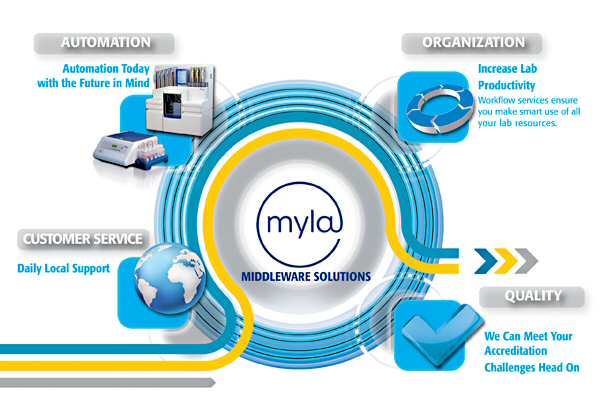 The world leader in microbiology, bioMérieux is responsible for designing the new microbiology laboratory for Labor Berlin, located at the Charité Virchow campus. The company is bringing its expertise in advanced diagnostic technologies, IT and lab automation to the partnership, as well as training and quality management support. A dedicated team is accompanying Labor Berlin in the transfer to the new lab, ensuring change management, and integrating the laboratory solutions and workflow. This avant-garde laboratory will feature, among others, bioMérieux´s novel middleware, Myla™, to integrate real-time information from diagnostic platforms with the laboratory information system and make it possible for clinicians to retrieve results whenever they are needed and wherever they are in the hospital.
"The medicine of the future will feature a greater integration of technology and knowledge. Doctors will be able to benefit from the advances and approaches of different fields to determine the best treatment for their patients," said Prof. Ulf Göbel, Head of Microbiology at Labor Berlin.
"We consider bioMérieux as a global partner with long-standing expertise in microbiology and a strong presence worldwide. We are convinced that working together will boost the efficiency and the quality of care we provide both today and tomorrow," added Florian Kainzinger, Managing Director of Labor Berlin.
"We are very pleased to benefit from the expertise of the leading microbiologists and clinicians at Labor Berlin to design FMLA and fast microbiology solutions," said Alexandre Mérieux, Corporate Vice President of the Microbiology Unit of bioMérieux. 'We are convinced that making patient results and epidemiological information more rapidly and readily available will enable microbiologists and clinicians to work more closely and effectively together to improve patient care."
*FMLA: Full Microbiology Laboratory Automation
To find out more information: www.biomerieux-diagnostics.com/workflow-optimization-services
Please note : Any products described on this page are for Research Use Only and not intended for clinical diagnostic procedures unless otherwise stated.
Tags:
Date Published: 9th May 2011
Source article link: View