2nd August 2023 Content supplied by: AustriaNova
Austrianova and ProAgni Sign Deal to Reduce Methane and Improve Production in Cattle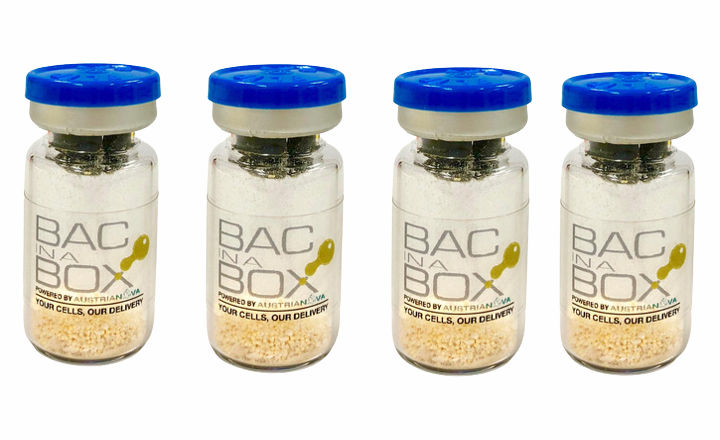 Austrianova and ProAgni sign a licensing and manufacturing agreement for novel, ethical and sustainable products that improve production efficiency and reduce methane emissions and antibiotic use in livestock
The licensing and manufacturing agreement foresees an intensification of joint activities between the two companies in the area of development and commercialization of shelf-stable probiotic additives for cattle feed as well as for other farm animals.
Austrianova, a Singaporean biotech company, has developed its patented Bac-in-a-Box® technology specifically to efficiently protect bacteria from stomach acid as well as to allow storage at room temperature without appreciable loss of viability.
ProAgni is a livestock feed supplement supplier based in Australia but also active in the USA that has rights and access to a number of bacterial strains that are active in the rumen. Bac-in-a-Box® encapsulation of ProAgni's bacterial strains allows significantly improved storage at room temperature as well as delivery of greater numbers of living bacteria. The storage and enhanced efficacy have been shown in a controlled and independently monitored field trial in cattle.
Use the Request Information button below to send an email for more information.
Tags:
Date Published: 2nd August 2023
Source article link: View