31st August 2015 Content supplied by: Hygiena
ATP Hygiene Monitoring Reduces Hospital Infection Rates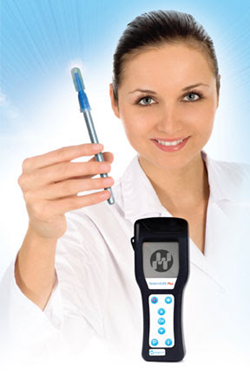 Many hospitals are seeing the benefits of using Hygiena SystemSURE Plus ATP hygiene monitoring equipment for the verification of cleaning. The implementation of a hygiene monitoring programme has provided the impetus for a number of changes that have taken place and has many uses in different departments.
Following 10 years of research, evaluation and use with healthcare, specific benchmarks and standards of cleanliness for ATP have been determined and are also established in official standards such as DS2451-10 2011 in Denmark and Sweden.
Earlier adopters in the UK such as North Tees and Hartlepool Trust have shown a consistent and marked improvement in cleanliness and reductions in infection rates since its introduction in 2008. The results have shown a >20% improvement in pass rates and a large reduction in fail scores to fewer than 5% with a  corresponding decrease of 35% in C. difficile cases and a 39% reduction in infections.
Similar improvements are seen in USA where the CDC also recommends the use of ATP as part of the monitoring tool kit for environmental cleaning. The Environmental Services (EVS) manager (Gomez) at Deaconess Rehabilitation Hospital in Evansville, Indiana said "Realizing that our surfaces were not as clean as we thought was—quite honestly—a slap in the face. But it was a good wakeup call for everyone, especially me. As EVS leaders we sometimes think our processes are flawless and we don't make mistakes because we've been in the industry for so long. We become overly confident—and that can be our worst quality. We have to be open to the idea that we are bound to make mistakes. How we learn from those mistakes and improve our processes is what will help us to become confident and assertive leaders." "ATP testing has truly helped us become aware of our cleaning techniques," Gomez says. "We now hold educational meetings to discuss the program's success and areas where we still have trouble—to make sure we're quick to correct any problems that consistently show up in our 'fails' report."
A review by an independent company rated the Evansville healthcare system the highest score for cleanliness among the more than 600 facilities the company surveyed. ATP testing played a significant role in that achievement.
Please note : Any products described on this page are for Research Use Only and not intended for clinical diagnostic procedures unless otherwise stated.
Tags:
Date Published: 31st August 2015
Source article link: View
Related news