19th July 2022 Content supplied by: bioMérieux (Clinical Diagnostics)
Added Medical Value with Urine Sample Results Up to 8 Hours Faster
Culture media may not seem like a big deal in the age of sophisticated automation in the microbiology lab, but in fact, it has a big impact on quality and reliability of results for better patient management.
Direct culture media reading and faster delivery of patient results contribute to rapid diagnosis of urinary tract infections (UTI). What if your lab could accelerate ID/AST tests and report actionable results to clinicians as much as a full day earlier?
Always committed to offering labs what they need to enable added medical value, bioMérieux now goes one step further to optimize urine workflow. When used with WASPLab® with PhenoMatrix™, CHROMID® CPS Elite media Early Reading facilitates URINE FLOW in just 10-12h. This adds up to new perspectives for urine sample management. With this unique addition, microbiology labs can gain up to 8 hours in comparison to the current routine urine workflow, while ensuring a high recovery rate of E. coli (representing 70% of the UTI epidemiology).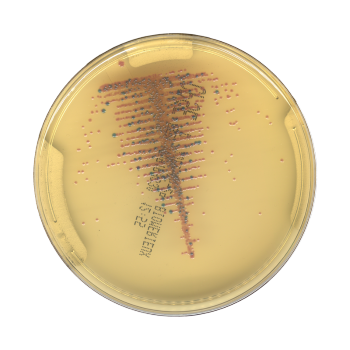 CHROMID® CPS Elite media - 12h reading time (mixed culture of E.coli + KESC)
With 59 years of experience in microbiology, bioMérieux is your best-equipped partner in microbiology solutions to help your clinicians make faster decisions with confidence.
What is the performance of CHROMID® URINE FLOW at early reading? Watch this customer experience video featuring Dr. Arnaud Francois, Clinical Microbiologist, Bioesterel Biogroup Laboratory, France.
Please note : Any products described on this page are for Research Use Only and not intended for clinical diagnostic procedures unless otherwise stated.
Tags:
Date Published: 19th July 2022
Source article link: View