Microbiology News : other, Jul 2020
New England Scientific Associates (NESA) has partnered with Allentown, LLC. for exclusive representation in the New England & upstate New York areas.
more...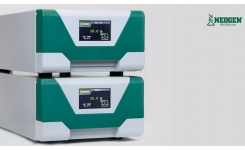 The Soleris NG system provides accurate and rapid microbiological answers in a complete system approach. The system features 32-vial incubating drawers integrated with a secure software package, and each ready-to-use vial rapidly and independently detects the presence or absence of microorganisms.
more...