Microbiology News: microbiome, Jun 2021
---
24 Jun 2021 | Food & BeverageClinicalMicrobiome
Mohawk semi-automated tube selector is a productive and versatile tool for cherry picking tubes from multiple racks.
more...
01 Jun 2021 | WaterClinicalMicrobiome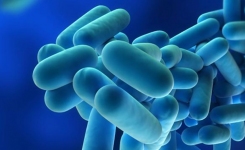 Underpinned by patented technology, BioProbe Diagnostics has developed Bio LP-1, a rapid and highly sensitive qPCR test, that detects and identifies multiple Legionella species in record time.
more...