Xi'an Tianlong Science and Technology Co., Ltd.
Tianlong, with its headquarter in Xi'an-the capital city of Shaanxi Province, Northwest China, was established in 1997 by Professor Peng, who is a doctoral tutor of Xi'an Jiaotong University. Under Professor Peng's leadership, Tianlong is devoted to providing professional and integrated PCR lab solutions in the molecular diagnosis segment as it has done so since its establishment.
Address China
Website
Email
Telephone
+86 29 82682132
After 25 years of development, Tianlong already has the most dedicated, experienced, and skilled team. Nowadays, we have three production facilities located in Xi'an, Suzhou, and Wuxi with more than 1000 employees; among them, about 70% have bachelor's degrees or above, and R&D staff account for about 30%.
The products we produce include:
Sample processing System,
Nucleic Acid Extractor,
Real-Time PCR Detection System,
PCR Thermal Cycler,
Liquid Handling System,
ATP Hygiene Monitor and related reagents, including nucleic acid extraction kits, real-time PCR kits,
Quick Swab and Viral Transportation Medium.
This ensures that we can provide an integrated PCR lab solution and a one-stop service for our customers all over the world.
Until now, Tianlong has set up a distribution network covering all of mainland China as well as worldwide. And because of its high quality and reliability of products and services, the Tianlong brand has been recognized by many well-known international partners like Seegene, Takara, Linear, AIT, Adaltis, Pentabase, etc. With over ten years of experience working with international brands, we know exactly what is important to distributors and end users in the molecular diagnostics industry.
Inspired by the needs of our customers, we adopt advanced technologies and transform them into accessible innovation, and in doing so, we fulfill our mission --- Bring Technology to Life, and at the same time diversify our product lines. To date, we have about 20 instruments and 300 kinds of reagents, and about 200 products are CE marked.
In the near future, Tianlong will continue to keep making progress and create state-of-the-art products for human health.
Products
Please note : Any products described on this page are for Research Use Only and not intended for clinical diagnostic procedures unless otherwise stated.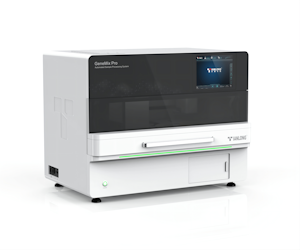 Clinical
Model No: GeneMix Pro Tianlong Automatic Sample Processing System -GeneMix Pro is designed for automating laboratory workflow and maintains sample integrity with a hands-free method of capping and decapping tubes quickly and easily. GeneMix Pro can process 96 samples within 20 minutes and free professionals from tedious mechanical operations. The workflow includes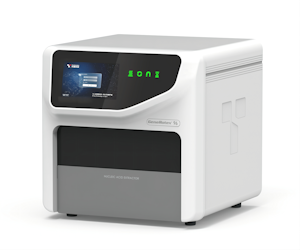 Clinical
Tianlong GeneRotex 96 nucleic acid extractor is designed with our innovative rotary mixing technology(RMT), which can reduce aerosol generated during the purification process, minimize the risk of false positives caused by cross-contamination, and ensure the accuracy of experiment results. The innovative 6*16 extraction module, compatible with 96-deep-well plates and 6-tube strips,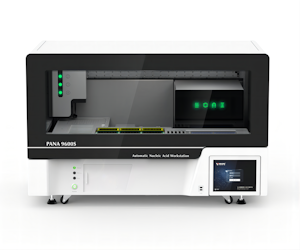 Clinical
PANA 9600S automatic nucleic acid workstation is designed according to the principles of magnetic beads method and rotary nucleic acid extraction technology. This workstation integrates the workflow of sample information scanning, sample loading, nucleic acid extraction, and PCR system setup, which makes your experiment easy to start and delivers enormous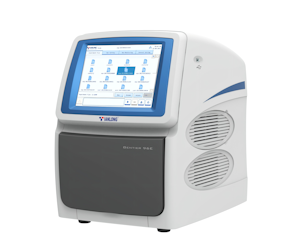 Clinical
The Tianlong Gentier 96E/R Real-Time PCR System is designed to meet the experimental needs of high-end laboratories. With the 6/4 fluorescence channels, Gentier 96E/R can process 96 samples in one run. With a powerful and efficient temperature control system, easy-to-use software, and user-friendly operational design, Tianlong Gentier 96E/R can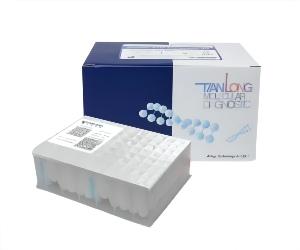 Clinical
The kit is intended for rapidly extracting viral DNA/RNA from Swab, Saliva, and other liquid samples. Realising the high-throughput processing of parallel samples. The whole operation process is safe and convenient, and there is no need for organic reagents. The extracted nucleic acids are highly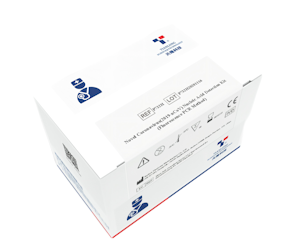 Clinical
The TianLong SARS-CoV-2 Nucleic Acid Detection Kit is intended for the qualitative detection of SARS-Cov-2 nucleic acid by Real-time reverse transcription Polymerase Chain Reaction (Real-time RT-PCR) method. We have a series of products related to covid-19 detection: Influenza A/Influenza B/SARS-CoV-2 Detection Kit SARS-CoV-2 Nucleic Acid Detection Kit SARS-CoV-2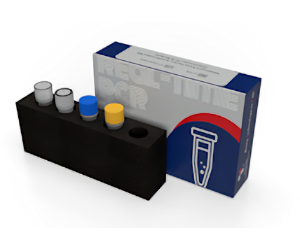 Clinical
Monkeypox is a viral zoonosis with symptoms very similar to those seen in the past in smallpox patients. lt is caused by the monkeypox virus which belongs to the orthopoxvirus genus of the Poxviridae family. Monkeypox presents with fever, an extensive characteristic rash and usually swollen lymph nodes.The incubation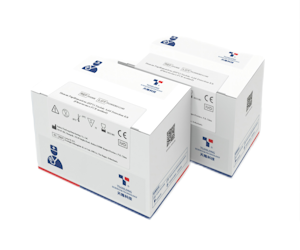 Clinical
Vaccination rates and the incidence of cervical adenocarcinoma are both on the rise, making HPV genotype testing an important tool to help stratify risk and guide patient management. High-risk HPV genotypes 16,18 account for 70% of cervical cancer worldwide. Tianlong's Human Papillomavirus (HPV) Nucleic Acid Detection Kit is a qualitative in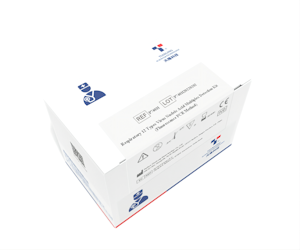 Clinical
A variety of viruses can cause upper respiratory tract infections. This Nucleic Acid Multiplex Detection Kit is intended to detect 12 respiratory viruses nucleic acid qualitatively using Real-time (Reverse Transcription) Polymerase Chain Reaction (Real-time RT-PCR) method. This kit can be used to detect influenza A, influenza B, respiratory syncytial virus, human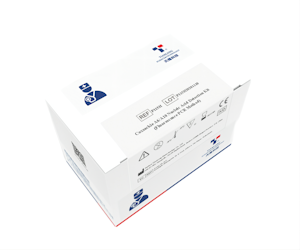 Clinical
Hand, foot, and mouth disease (HFMD) is an infectious disease caused by enteroviruses, characterized by fever and vesicular eruptions on the hands, feet, and mouth. There are more than 20 kinds of enteroviruses that cause HFMD. Among them, enterovirus 71 and coxsackie A16 are the most common pathogen. But in recent years,
Microbiology Product Areas