MAS-100 Eco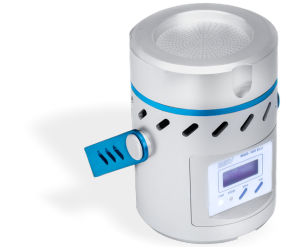 Principle: Viable air sampler based on volume flow measurement
Automation: Yes
Approvals: Meets ISO 14698-1 and EN 17141
Suitability: Microbial air monitoring
Capital equipment required: Nutrient Plate
Description:
The MAS-100 Eco is the basic version of the portable MAS-100 air sampler. It is used for the microbiological monitoring of air in the hygienic production of food and cosmetics, as well as in the maintenance of air conditioning systems. The MAS-100 Eco is the lightest model of MAS-100 monitoring instruments and impresses with its handiness and ease of use.
Key Points:
Easy cleaning with industry-standard disinfectants
Compatible with different nutrient plates, e.g. ready-to-use 90mm standard, 55mm imprint, or Growth Direct™ plates
Active volume flow control
Physical separation diameter D50 = 1.6 um
Please note : Any products described on this page are for Research Use Only and not intended for clinical diagnostic procedures unless otherwise stated.
Areas:
Clinical

Food & Beverage

Laboratory Equipment

Veterinary