Buffered Peptone Water Bags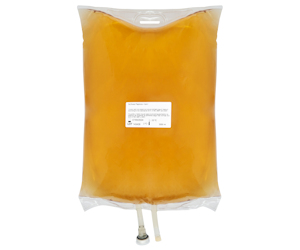 Principle: Dilution and non-selective pre-enrichment liquid medium according to ISO and international standards
Automation: Yes
Approvals: Designed following ISO 6579, ISO 22964, ISO 6887, ISO 19250 and DIN 10181
Suitability: Suitable for Salmonella spp. and Enterobacteriaceae enrichment of food, animal feed, and animal faeces samples
Capital equipment required: No
Description:
This formulation of Buffered Peptone Water has the advantages of the two classical diluents used for food samples: it has the property of revitalization of the peptone water and the pH change absorbing capacity of the phosphate buffer.
The composition of this diluent is made according to the specification of the ISO Standard 6579 for the detection of Salmonella in foods and other ISO Standards (6785, 6887, 8261).
Inoculate according to final purpose, samples and validated methods.
Each Bag is intended for use with an automatic dispenser in laboratories requiring large volumes of broth media or diluent.
Discard any partially used bag to avoid contamination.
Key Points:
Reduce preparation time and increase productivity
Follows ISO 11133:2014 for performance requirements
Formula according to ISO standards for preparation of test samples, initial suspensions and dilutions for the detection and enumeration of Salmonella spp.
Available in multiple formats 2x5L, 3x3L and 5x2L
Multiple connection points to connect to any standard equipment laboratory dosing with a connector
Waste reduction, the bag can be disposed along with normal plastic (PVC)