Microbiology Product Finder : Food & Beverage
Sector: Food & Beverage
Test type: AOAC PTM
Please use both selection boxes below to find companies that supply products in areas that you are interested:
Tick Boxes below to compare products [Max 3]
The Eurofins GeneScan Technologies BACSpec kits are ELISA-based assays for a fast and convenient detection of Salmonella and Listeria. The BACSpec kits can be used manually or automated with the GSD Bolt™ or Thunderbolt® analysers.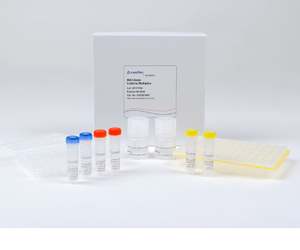 The Eurofins GeneScan Technologies BACGene kits provide the means of a fast and reliable detection of food pathogens including Salmonella spp., Listeria monocytogenes, Listeria spp. and E. coli O157:H7.
Suppliers who have products in this sector:
Tick Boxes below to request info [Max 10]