Microbiology Product Finder : Clinical
Sector: Clinical
Test type: COVID-19 Liquid Handling
Please use both selection boxes below to find companies that supply products in areas that you are interested:
Tick Boxes below to compare products [Max 3]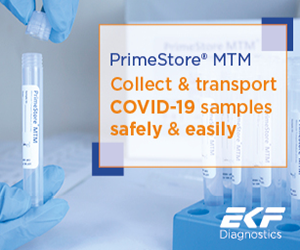 PrimeStore® MTM is a molecular transport media that gives the user a "snapshot" in time for that sample by preserving and stabilizing DNA and RNA. PrimeStore® MTM (Molecular Transport Medium) was designed and optimized for molecular testing allowing pathogenic samples to be collected, transported,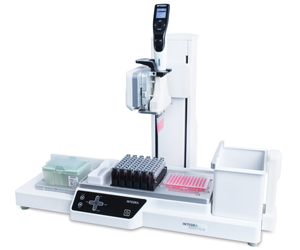 ASSIST PLUS pipetting robot puts automated pipetting within reach of virtually every lab – without the need for dedicated personnel or complex programming. Using INTEGRA electronic multichannel pipettes, the system automates pipetting tasks, eliminates physical strain and ensures superior reproducibility and error free pipetting. With ASSIST PLUS, you can streamline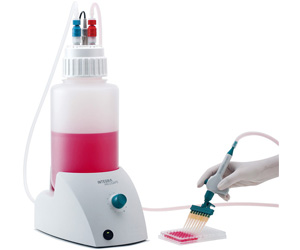 The VACUSAFE and VACUSIP combine vacuum pump, collection bottle, overflow protection and filter in an all-in-one liquid aspiration system. Such closed aspiration systems offer the most effective method for containment of hazardous liquids by maximal personal protection. VACUSIP is the smaller out-of-the-box solution. Its rechargeable battery version increases mobility.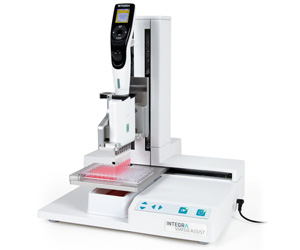 By attaching a VIAFLO electronic pipette to ASSIST, pipette protocols can be performed automatically, resulting in increased reproducibility and relieving lab personnel from repetitive motions that may cause repetitive stress injuries. The pipette communicates with ASSIST via Bluetooth. Plates from 6-wells to 384-wells can be used in portrait and landscape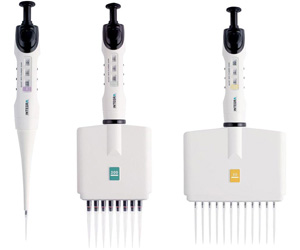 EVOLVE manual pipette features three adjustable dials to set volumes rapidly. This revolutionary approach reduces repetitive stress injuries and allows users to set volumes in a fraction of the time it takes with a traditional manual pipette. The single, 8, 12 and 16 channel versions of EVOLVE pipettes are available with volume ranges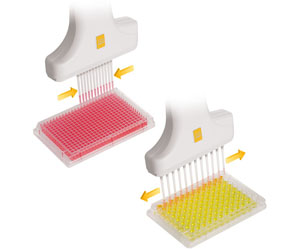 VOYAGER allows changing of the tip spacing electronically with the push of a button. Up to three different tip spacings can be set and saved. Accelerate reformatting of plates, e.g. 96 well plates to 384 well plates, transfers from racked tubes into microplates. VOYAGER are available as 4-, 6-, 8-, and 12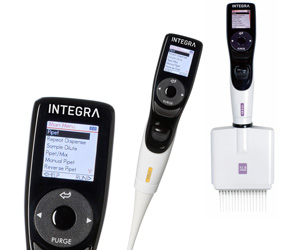 VIAFLO electronic pipettes together with INTEGRA's GripTips form a perfect pipetting system, which guarantees a secure connection and perfect alignment. The coloured user interface offers a choice of predefined pipetting modes covering typical applications as well as custom multi-step programs. VIAFLO are available as single, 8-, 12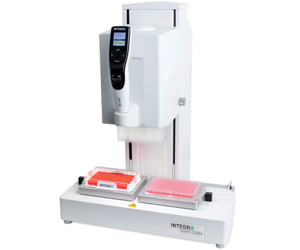 VIAFLO 96 and VIAFLO 384 offer a new approach to handheld microplate pipetting. The movement is guided by hand and assisted by servo motors. This results in an effortless and precise workflow, while being intuitive to use. With a choice of ten interchangeable pipetting heads, the unit quickly adapts to any 24, 96, 384, or
Suppliers who have products in this sector: Tick Boxes below to request info [Max 10]