Microbiology News : Jul 2011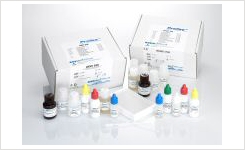 Pro-Lab Diagnostics has launched an immunoassay for rapid and accurate screening of patients with suspected Clostridium difficile infection.
more...
Research to discover novel antibiotics has slowed to a virtual standstill, bacterial resistance has increased due to the massive use and misuse of antibiotics, not only for human health, but also for animals.
more...