6th July 2020 Content supplied by: Emerald Scientific Inc.
Think You Know How to Test Cannabis for Pathogens? - Prove it! 
At a time, when minimal regulation existed in the cannabis testing industry, with some good players and some bad, it was obvious that an industry-wide proficiency test was urgently needed, hence the Emerald Proficiency Testing Program was born. The Emerald Badge™ allows cannabis testing laboratories to adhere to good lab practices (GLP) and prove their ability to perform competent analysis and reporting. This stamp of approval is now recognized not just in the US, but also internationally within the cannabis industry.
In this interview with Kirsten Blake, Vice President of Emerald Scientific, rapidmicrobiology discusses what the Emerald Badge has brought to the market, the bad practices that have been ironed out because of it, and the challenges of using only DNA-based kits and the benefits of combining it with culture-based methods.
Q. What is the Emerald Proficiency test?
Kirsten: The Emerald Test™ is a biannual inter-laboratory comparison proficiency testing (PT) program specifically designed to serve the needs of the analytical segment of the cannabis industry.
We offer a diversity of tests to cover most standard areas of analysis currently performed by third-party analytical laboratories, quality control labs, as well as R & D labs in this space. All tests are manufactured by ISO 17043 accredited PT providers.
The tests are often focused on commonly required analytes of interest with consideration given to the varied regulatory requirements across the US as well as internationally. Most tests are offered in multiple matrices to meet the changing needs of this rapid growth industry.
We generally see a mix of participation from labs, scientists, and equipment companies wanting to test their competency and see how they compare to others in the industry. Some participants do so because they are labs required to be ISO 17025 accredited while others choose this route as part of good laboratory operations.
Labs applying for ISO 17025 are required to take a proficiency test in each area of analysis within the scope for which they are applying. The Emerald Test options should satisfy these requirements for most states. Past discussions with auditors and accreditation agencies have noted that they prefer to consider the inter-laboratory comparison data as it is a better gauge on how the applicant is performing overall, in comparison to others in the industry and with specific analytes.
Q. What kind of feedback does Emerald provide with the result of the test?
Kirsten: Initially, the participants will receive a report issued from the PT manufacturers. This notes what analytes they have passed or failed on. Pass/ fail criteria is determined by the ISO 17043 accredited manufacturers.
Participants are given an opportunity to appeal results if they feel it is warranted. All appeals are reviewed by ISO-accredited PT manufacturers. These are then discussed with the advisory panel and either approved or denied. After this is determined, the data is then anonymized and aggregated prior to statistical review. After a thorough statistical analysis, the final inter-laboratory comparison report is then released to all participants.
The comparison data is a valuable tool for labs to track the quality of their analytics, as they compare to others in the industry. We can use this data to identify trends and areas for improvement on an individual and industry-wide level.
Q. Where is the Emerald badge recognized and what does it signify?
Kirsten: The Emerald Badge has become a symbol of quality analytics throughout the scientific cannabis industry. We see labs within the US, Canada, and internationally, advertise and promote their ability to earn the Emerald Badges.
Those who have passed the criteria set by the test manufacturer will receive an Emerald Badge™. This is specific to the participating facility, location, year and area of analysis. The Emerald Badge™ is a tool that labs can market to show they are invested in participating in good lab practices and are capable of competent analysis and reporting.
When the Emerald Test first launched in 2014, there were no proficiency testing requirements for the cannabis industry. While participating in PT programs is customary in many other areas of analytics, initially, labs were hesitant to participate in a program that as one person noted, "is not required and might show that I don't know what I'm doing".
The badge program was developed early on to give labs a brass ring to reach for, rewarding labs for participating in good lab practices, and to provide them with acknowledgement of their achievements. This was at a time where there was little to no regulatory oversight, and the cannabis testing industry was riddled with inexperienced operators and bad players participating either "dry-labbing" or "pay for results" practices.
It is noteworthy to clarify that earning an Emerald Badge is not the same as being accredited. Accrediting organizations such as ANAB, A2LA, IAS & PJLA and others make that determination by reviewing the test results, industry data and many other requirements to determine ISO 17025 certification.
Q. How was your advisory panel assembled?
Kirsten: The advisory panel is comprised of industry experts and stakeholders. While growing the program, we felt it was essential to have a mix of participants from all areas of the industry to adequately address concerns not just from the laboratory side, but also production, growers, and regulators. The panel has had some turnover over the years. This is important to allow us to gain new insights and address relevant industry concerns. Generally, there is a mix of well-vetted professionals who have been invited to participate, and others who have requested to participate.
Q. Do you think DNA-based testing will dominate cannabis testing?
Kirsten: It is exciting to see the evolution in the sophistication of this area of analysis. We do see labs turning to DNA based testing to improve throughput, and some may argue accuracy. As regulations continue to expand and new pathogens are required, I believe we will continue to see a rise in this type of analysis.
It is our goal to support good science in the cannabis space. Emerald Scientific offers supplies and reagents from multiple vendors to help support DNA based methods of testing. One new trend we are seeing is equipment manufacturers who provide DNA based testing solutions participating in the Emerald Test both periodically and some consistently.
The Emerald Test program offers a diverse selection of tests that support all generally required microbial analysis. These samples are not method-specific. They are developed to be similar to samples that would arrive in a lab on any given day. It is up to the lab to determine the best method of analysis for these samples and follow the laboratory's noted SOP's.
Past Emerald Test results indicate labs are using both plating and DNA based analysis often combining both for confirmations. At this time, we have not seen any bias either way in the accuracy of the results when it comes to the presence/ absence qualification tests. We usually see very high passing rates.
We continue to see participants using DNA identification methods struggle to produce accurate quantification results. While this is not always the case, we tend not to see reliable harmonization in reported results between DNA based testing and cultural methods. It is unclear if this is due to calibration issues, procedural, technology, or inexperienced operators.
Q. Why isn't testing for Clostridium species part of your proficiency tests?
Kirsten: I am not aware that C. botulinum is currently required by any finalized state regulations. It had been proposed for Florida, but the final regulations do not call this out. We have not seen a demand for this as a PT. Rather than requiring testing, it appears some states are following preventative food safety recommendations noted in FDA BAM Chapter 17, thus requiring water activity, moisture content, and pH testing to identify potential at-risk products.
Our primary focus for the Emerald Test is to meet the immediate needs of the testing labs and regulatory agencies. We continue to work with suppliers to bring new and relevant tests, analytes, and matrices to our catalogue.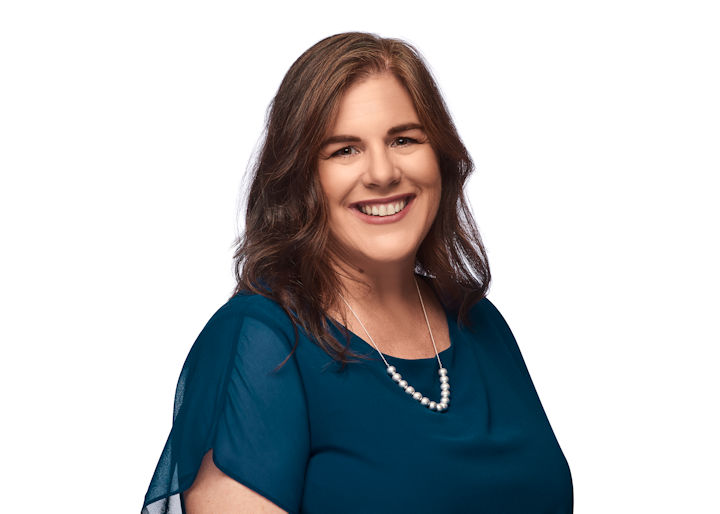 Kirsten Blake is the Vice President at Emerald Scientific, a distributor of cannabis-related scientific supplies including reference materials, chemicals, reagents, and instrumentation. Kirsten holds a Master's Degree in Industrial Technology from Cal Poly, San Luis Obispo which drives her to look for improved production and workflow technologies. With 25 years of sales and customer service experience, she builds lasting relationships with both customers and suppliers by providing exceptional personalized service while working with industry experts to create solutions to the cannabis industry's challenges.
Tags:
Date Published: 6th July 2020
Source article link: View