7th April 2015 Content supplied by: R-Biopharm AG
RIDA®STAMP – Agar Plates for Direct Stamps – Now Available!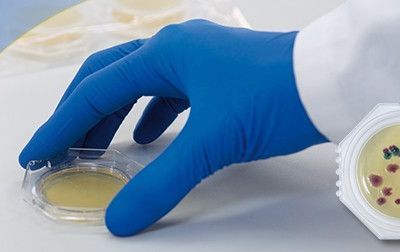 R-Biopharm introduces RIDA®STAMP: a new product line which offers a simple and efficient method to perform regular and well targeted hygiene controls. Direct stamps can be taken on all plain surfaces in the production environment as well as on solid foods. RIDA®STAMP is based on a specially designed petri dish filled with specific agar to provide complete contact to the test surface – just open the plate, stamp, close lid, incubate and count – ready!
The petri dishes can be stacked in the incubator due to their special design and small size. Accordingly, storage in the refrigerator also only occupies a small space. RIDA®STAMP plates are characterized by long shelf lives and that distinguishes them from other agar based systems!
The complete portfolio of the RIDA®STAMP line consists of 11 different products which are all available in two different package sizes (25 and 50 determinations):
| | | |
| --- | --- | --- |
| Product name | Detection of | Max. Shelf Life |
| RIDA®STAMP Cereus | Bacillus cereus | 12 M |
| RIDA®STAMP Coliform | Coliform Bacteria | 12 M |
| RIDA®STAMP ECC | E. coli & Coliform bacteria | 12 M |
| RIDA®STAMP Pseudomonas | Pseudomonas spp. | 7 M |
| RIDA®STAMP S. aureus | Staphylococcus aureus | 4 M |
| RIDA®STAMP Salmonella | Salmonella | 5 M |
| RIDA®STAMP Staph | Staphylococcus spp. | 6 M |
| RIDA®STAMP Total | Total Plate Count (TPC) | 12 M |
| RIDA®STAMP Total Desi | TPC for Sanitation Control | 12 M |
| RIDA®STAMP Vibrio | Vibrio spp. | 6 M |
| RIDA®STAMP YM-P | Yeasts & Molds | 12 M |
Tags:
Date Published: 7th April 2015
Source article link: View
Related news