9th April 2015 Content supplied by: NCIMB Ltd
Research Project Explores New Genera for Probiotics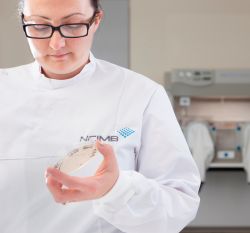 NCIMB recently collaborated with leading probiotics manufacturer Probiotics International Ltd (PIL) in a UK Technology Strategy Board (TSB) funded research project that explored the potential of new microbial genera in the production of probiotic products.
Probiotics are live microorganisms, which when taken in adequate amounts can confer health benefits. As understanding of the complexity and importance of gut flora has increased, so has interest in probiotics for both human and veterinary use. However, to date, most of the species used in commercial probiotic products have come from just two genera of bacteria: Lactobacillus and Bifidobacterium.
This research project aimed to increase the health benefits offered by microorganisms by bringing NCIMB's world class culture collection together with PIL's extensive experience in probiotic product development, to explore the potential of new genera in the development of novel probiotic food supplements and functional food products.
The NCIMB culture collection includes more than 8000 strains of environmental and industrially important bacteria, as well as plasmids and bacteriophages.
The project was successful in identifying a number of bacterial strains with interesting properties, which have not previously been used in the development of probiotic products.
For more information about collaborating with NCIMB, contact Dr Carol Phillips by emailing c.phillips@ncimb.com
Date Published: 9th April 2015
Source article link: View
Related news