1st November 2016 Content supplied by: Alpha Laboratories Ltd
Reliable and Rapid Identification of MRSA for Better Patient Outcome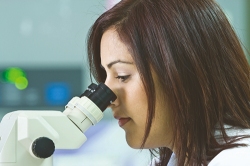 The mecA XpressFISH assay based on the unique PNA-FISH technology developed by AdvanDx, provides rapid and reliable identification of MRSA. It detects mecA mRNA, a transcript of the active mecA gene, from positive Staphylococcus aureus blood cultures, providing a result 1-3 days earlier than conventional methods. Methicillin resistance is almost exclusively linked to the expression of the mecA gene that encodes a penicillin-binding protein (PBP2a) characterised by low affinity for beta-lactam antibiotics such as methicillin.
Bacteraemia caused by Staphylococcus aureus represents a significant challenge to the NHS. It is associated with increased financial and logistical burdens, compromised patient outcome and high mortality rates. Administration of the appropriate treatment for patients with Staphylococcus aureus is further complicated by the presence of the mixture of antibiotic resistant (methicillin-resistant Staphylococcus aureus, MRSA) and antibiotic sensitive (methicillin-sensitive Staphylococcus aureus, MSSA) organisms within the population.
Early diagnosis of MRSA and appropriate therapeutic intervention are critical for effective treatment and improved patient outcome. Thus the availability of a rapid and accurate diagnostic assay that can direct the decision on antibiotic susceptibility is of paramount importance.
mecA XpressFISH is exclusively available in the UK from Alpha Laboratories Ltd.
Learn more at www.sepsis-diagnostics.co.uk/products/meca-xpressfish-rapid-mrsa-id
Please note : Any products described on this page are for Research Use Only and not intended for clinical diagnostic procedures unless otherwise stated.
Tags:
Date Published: 1st November 2016
Source article link: View
Related news