17th January 2017 Content supplied by: Synbiosis
Rapid, Accurate and Traceable Data on Veterinary Antibiotic Potency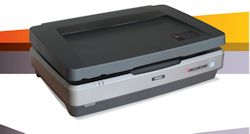 The ProcScan inhibition zone measurement system from Synbiosis is being used together with its SynStats statistical analysis software at specialist Dutch veterinary pharmaceutical firm,  to accurately and reproducibly assess the quality of veterinary antibiotics.
Microbiologists at Produlab Pharma are using the ProcScan automated system to generate images of inhibition zones around antibiotics on large (240 mm x 240 mm) antibiotic susceptibility testing plates. The images are scanned directly into software, which automatically measures zone sizes and these values are transferred into SynStats statistical software. This rapidly analyses the results to provide standard curve and potency data.
Using ProcScan in combination with SynStats is helping microbiologists at Produlab Pharma to precisely assess the efficacy of existing and re-engineered antibiotics to treat diseases such as mastitis in cattle.
Dave van Reusel, Microbiologist at Produlab Pharma commented: "We used to measure inhibition zones manually with callipers and then record the results on the computer. It would take us 30 minutes to analyse one plate and after this we had no image of our plates to refer to so there was no proof of our results to look at later."
Dave added: "We chose the ProcScan because it is the only system that can image large antibiotic susceptibility testing plates and measure inhibition zones in a 6 x 6 grid. Before we had the ProcScan, it would require hours to analyse a run of 20-30 assay plates, now it takes a fraction of the time and we can record raw plate images to provide evidence for clients or regulators to assess when they need to."
"Data integrity is currently a hot issue across the pharmaceutical industry," stated Kate George, Senior Divisional Manager at Synbiosis, "scientists at Produlab Pharma are demonstrating that ProcScan and SynStats is a must have combination for quality assurance laboratories where generating accurate, consistent and more importantly, archived raw and analysed data of any antibiotics' potency are critical requirements."
Tags:
Date Published: 17th January 2017