21st June 2018 Content supplied by: PolySkope Labs
One Enrichment, One Protocol, One Kit. All Common Pathogens Detected.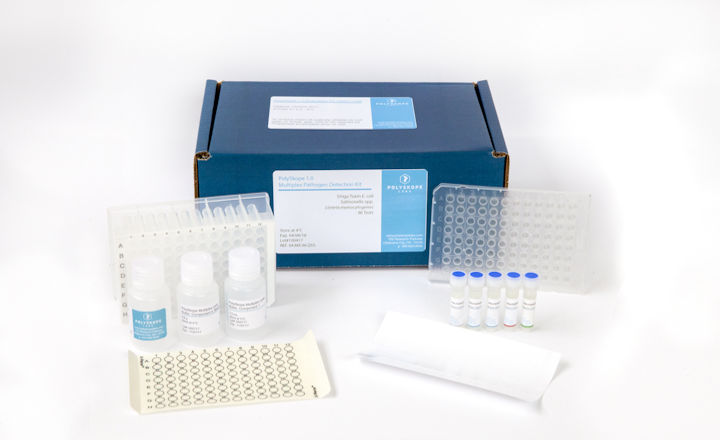 PolySkope One provides a 3-fold simplification of workflow complexity, inventory, logistics, training, SOP's, and ISO 17025 paperwork for routine pathogen testing.
Also provided are multi-fold reductions in labor, equipment, lab footprint, incubator space, equipment maintenance/paperwork, reagents, disposables/plastics waste, and energy consumption.
Instrumentation is the latest, high-throughput (96-well) Applied Biosystems ABI QuantStudio5 qPCR instrument. The QS5 platform is user friendly, robust, and offers real time remote data analysis, data sharing, and run control from any device.
The instruments are placed free of charge with minimum orders; OEM maintenance and service provided directly by ABI/Thermo Fisher.
Find out more at IAFP 2018, Booth 234, or click here for: more information 
Tags:
Date Published: 21st June 2018
Related news