24th September 2012 Content supplied by: NCIMB
NCIMB Chalks up 30 Years of Microbial Patent Deposit Expertise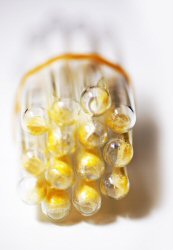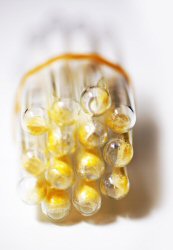 NCIMB, the company that manages the UK's National Collection of Industrial, Food and Marine Bacteria is celebrating 30 years as an IDA (International Depository Authority) under the Budapest Treaty.
Patents are generally required to describe inventions in enough detail for a person skilled in the art to carry them out. For many inventions a written description and drawings are sufficient to meet this requirement, but for inventions that involve the use of a microorganism, a deposit of the specific strain used in the invention must be made in a recognised institution. The Budapest Treaty enables patent applicants to make a deposit in one institution that will be recognised in all countries party to the Treaty, rather than one in every individual country in which the patent is applied for.
Terry Dando, Patent Services Manager at NCIMB said: "Patent deposits have to be maintained in a viable state for 30 years, so this 30th anniversary is significant because the deposits that were made when we first achieved our IDA status have now reached the end of that period. At NCIMB we have been able to draw on the years of experience we have had in managing the National Collection of Industrial, Food and Marine Bacteria to provide a high quality, rapid and competitively priced patent deposit service that enables our clients to meet their patent obligations".
He continued: "We also provide commercial preservation and storage facilities for key strains and high value industrial cultures outside of the patent system. Some of our clients are simply looking for strains to be preserved and stored (safe deposits), whereas others require secure storage to higher quality standards (e.g.cGMP) of more valuable strains. We offer a range of options to meet their particular requirements".
NCIMB is also one of the few global repositories to store plant seeds, in addition to microorganisms, for patenting purposes.
Further information on making a patent, safe or secure deposit and all the necessary forms can be found on our website.
Please note : Any products described on this page are for Research Use Only and not intended for clinical diagnostic procedures unless otherwise stated.
Date Published: 24th September 2012
Source article link: View
Related news