14th March 2017 Content supplied by: Polyskope Labs
Multiplex Assay Detects 3 Food Pathogens From Same Enrichment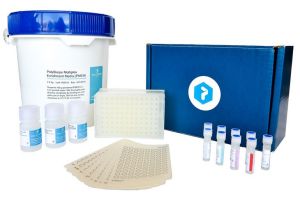 PolySkope Labs have developed a novel multiplex assay for food pathogens, the PolySkope 1.0 is the first comprehensive and modular multiplex RT-PCR pathogen detection method for the most common foodborne pathogens and has been submitted to the AOAC as a Performance Tested Method (PTM) for pathogen detection in a variety of matrices. Launch of the PolySkope 1.0 is anticipated to be in Q3-2017.
PolySkope's CSO, Michael Centola, stated "We're thrilled to announce the regulatory submission and upcoming launch of the first true multiplex method in food safety. Our passion is translating our team's expertise in multiplex diagnostic assay development from the clinical space into food safety applications." "PolySkope 1.0 will reduce the cost, materials and complexity needed to make food safer."
In an industry first, PolySkope 1.0 simultaneously detects Shiga Toxin E. coli, Salmonella spp. and Listeria monocytogenes in a single multiplex, modular RT-PCR reaction, using a single, overnight enrichment. PolySkope's revolutionary Multiplex Enrichment Media (PMEM) allows simultaneous enrichment of all organisms in the same bag. End users can detect 1, 2 or 3 pathogens by selection on the instrument; the protocol and sample prep are identical.
PolySkope 1.0 provides enormous savings for end-users by reducing up to 3-fold the media, reagents, equipment, technician labor, equipment, protocol complexity and regulatory burden for pathogen testing. This provides a streamlined and simplified workflow essential to high-throughput food safety labs.
PolySkope has selected the latest ThermoFisher/ABI QuantStudio5 instrument as its preferred platform at launch. This instrument is optimized for multiplexes and allows for secure local and remote (cloud) data storage. It also allows both remote run and analysis for use in satellite labs.
LATEST UPDATE: PolySkope received it's AOAC PTM certification in April 2018.
Currently Approved Matrices, as of April 2018 are: Ready-to-eat (RTE) turkey (25 g), Baby spinach (25g), raw ground beef (25g), Stainless steel (4"x4" sponge)
Visit polyskopelabs.com
Tags:
Date Published: 14th March 2017
Source article link: View
Related news