12th April 2021 Content supplied by: Humane Technologies Limited
MicrobeMeter Provides Automated Continuous Measurements for Growth Dynamics Studies
MicrobeMeter is a high-resolution fully automated photometer for continuous microbial growth measurement with wireless capabilities. MicrobeMeter takes continuous measurements over a long period of time, allowing analysis of growth dynamics and estimates of kinetic parameters.
For many commercial and research applications, such as water and food testing, pharmaceutical, antimicrobials, microbiome, environmental applications, veterinary, microbial physiology and synthetic biology research and much more.
For aerobic, anaerobic or thermophilic cultures, high-resolution data capture, programmable data points, publication-ready data directly to your computer for many days at a time.
Real-time microbial growth dynamics observation and data capture under different conditions.
Programmable data capture intervals for fast growers or very slow growers
Fully automated, continuous data to any Windows, Mac or Linux computer for many days
Small benchtop footprint. Incubator and shaker compatible from 20˚C to 85˚C
4 measurement ports for Hungate tubes
Software included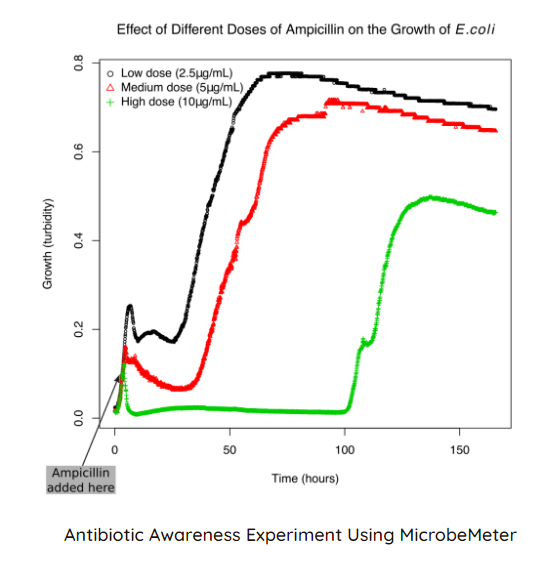 Two devices for two temperature ranges:
MicrobeMeter 2.0 - For culturing mesophiles up to 35˚C
MicrobeMeter HighTemperature - For culturing thermophiles up to 85˚C
Tags:
Date Published: 12th April 2021
Source article link: View