2nd May 2023 Content supplied by: Copan Italia S.p.a.
Introducing PhenoMATRIX® PLUS: Plate Autorelease, By Your Rules!
Introducing PhenoMATRIX® PLUS - Out of sight, out of mind!
At ECCMID, Copan introduced PhenoMATRIX PLUS, the newest PhenoMATRIX suite release designed to send the results to the LIS and automatically segregate positive plates or discard negative plates without technical validation. This new software will drastically decrease the time spent on negative plates, letting your staff focus on what really matters and speeding up the time to result for patients.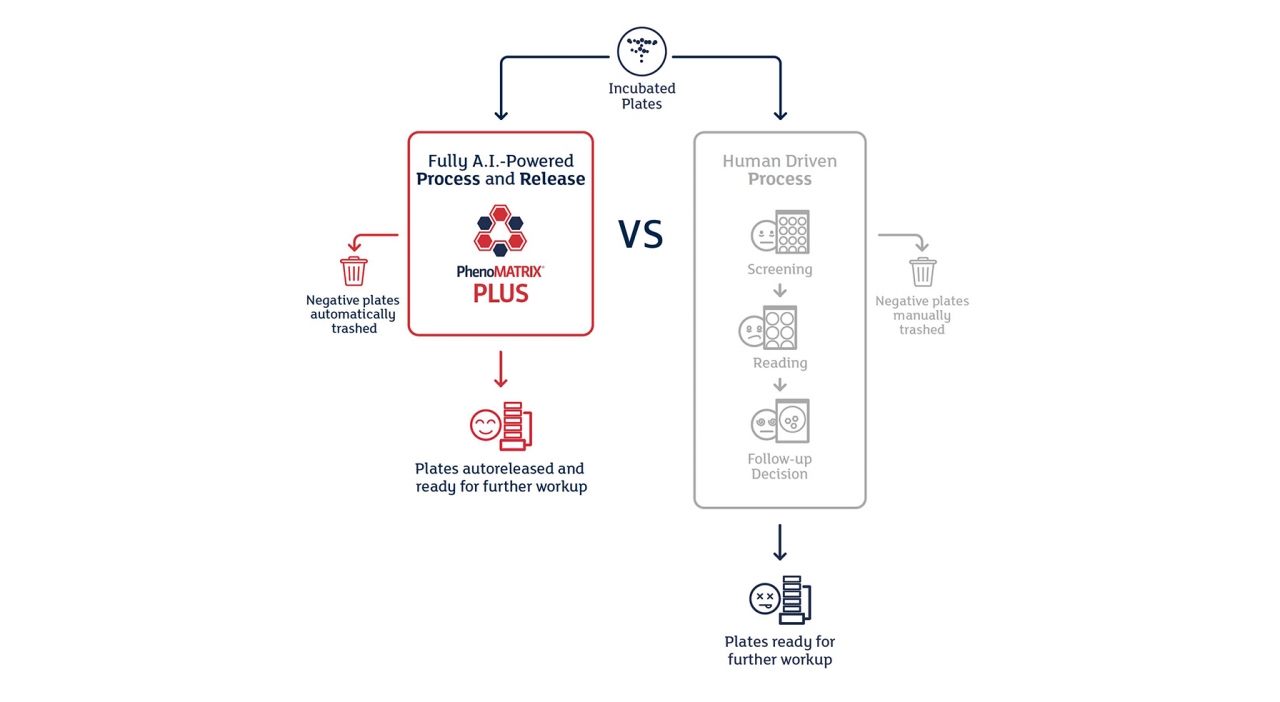 PhenoMATRIX suite, consider it done.
To complete the PhenoMATRIX suite of A.I. algorithms, Copan offers different other solutions to meet the needs of every laboratory.
PhenoMATRIX: the microbiology brain
Empowered by the unmatched digital imaging features of WASPLab®, PhenoMATRIX A.I. algorithms analyze colony growth, morphology, color, and hemolysis using your custom interpretation rules. Connecting the results with LIS, PhenoMATRIX sorts and suggests a follow-up for each plate that just needs to be validated with a click of a button.
PhenoMATRIX TAG: tag, send, pick!
PhenoMATRIX TAG automatically detects and tags the best colonies to be picked to perform the proper workup for each colony according to your custom rules. By pairing PhenoMATRIX TAG with COLIBRI®, you can avoid the reading step and enjoy the show of COLIBRI getting the job done!
Discover more on Copan's website or email directly by using the Request Information button below.
Please note : Any products described on this page are for Research Use Only and not intended for clinical diagnostic procedures unless otherwise stated.
Tags:
Date Published: 2nd May 2023
Source article link: View