28th September 2020 Content supplied by: Sino Biological US Inc.
Influenza Virus Research Tools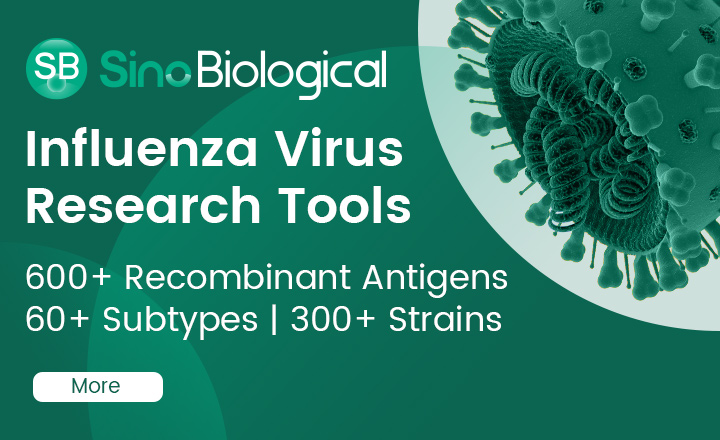 The ongoing COVID-19 pandemic has changed the way people live and is dominating the headlines of all news media around the globe. A much more common disease, influenza, is often overlooked even though it claims a startling 250,000-500,000 lives worldwide annually, as estimated by the WHO.
It's Sino Biological's long-standing mission to support infectious disease research. Earlier this year, the company launched the world's largest recombinant viral antigen collection, ProVir™. It features 600+HA, NA, and ME antigens from over 300 strains of influenza viruses, including vaccine strains, HPAI strains, and pandemic strains such as the 2009 swine flu (A/California/04/2009 (H1N1)).
Sino Biological also offers customized antigen microarray services for influenza studies. In addition, the company has promptly developed new products, H1N1 swine influenza G4 recombinant HA proteins to support related research.
For more information on the world's largest viral antigen bank please use the green "Request Information" button below.
Please note : Any products described on this page are for Research Use Only and not intended for clinical diagnostic procedures unless otherwise stated.
Tags:
Date Published: 28th September 2020
Source article link: View