23rd February 2018 Content supplied by: Sartorius AG
Improve Microbial Detection in Filterable Samples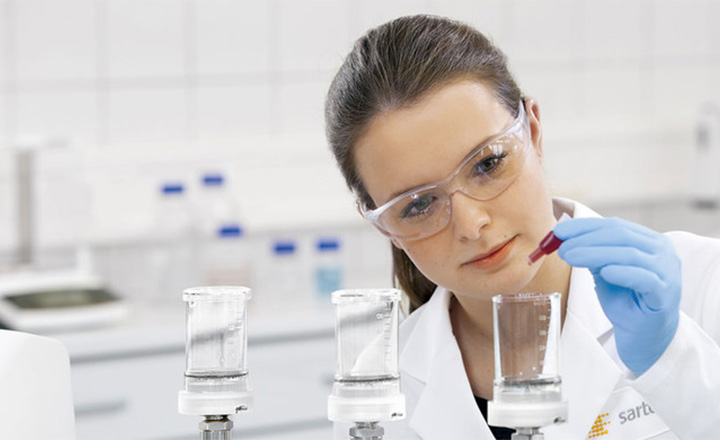 The Sartorius Microsart® range has been specially designed to meet the needs of quality assurance laboratories using the membrane filtration system for microbial detection.
Providing a complete solution to workflow and handling problems commonly found in labs, the Microsart range ensures the reliability and reproducibility of microbial detection results in your laboratory whilst making the test faster and easier to perform.
Benefits of the Microsart® range include:
Microsart® e.jet transfer pump – with a defined maximum vacuum (600 mbar) this pump delivers a smooth and reliable filtration of microorganisms and a convenient quick-connection to the manifold or tubing.
Microsart® @filter funnel and membranes – the unique click-fit closure of Microsart filter funnels makes routine analysis faster without the risk of leakage. Choose from sterilizable funnels or presterilized single-use filtration units that help prevent secondary contamination.
Microsart®@media - eliminate false-positive results caused by forceps contacting the agar medium, the patented adhesive "magic lid" transfers the filter and positions it precisely on the agar plate - No forceps, No forces. With a turn, it's locked, then just incubate and count as usual.  Ready-to-use agar dishes are pre-filled with different types of media according to USP (<61>) and EP (2.6.12). The liftable interior lid gives easy access for colony counting after incubation.
Microbiology Support Team – will set up your system and provide user training in how to use your equipment ensuring full compliance with industry regulations.
Explore the Microsart® range and solve your problems with membrane filtration testing
Tags:
Date Published: 23rd February 2018
Source article link: Sartorius AG
Related news