3rd September 2020 Content supplied by: Hygiena
Discover Our Beer and Beverage Testing Solutions - For The Very Best in Quality Control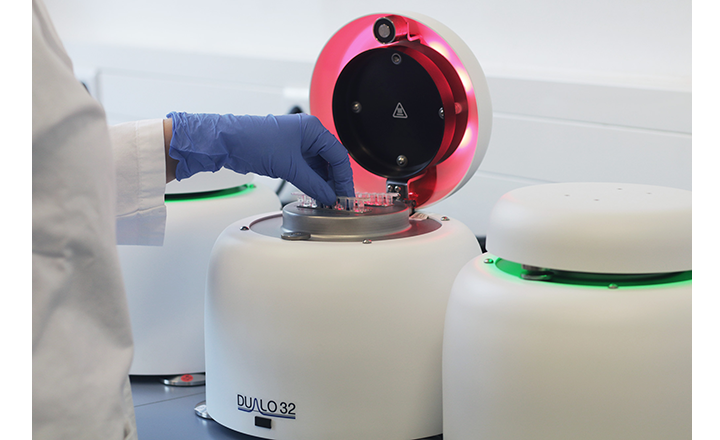 When it comes to reliable microbial monitoring of beverages, we have all the answers, particularly in regards to beer testing. With the ever-expanding brewing industry, there is a definite need for quality management and early preventative controls to reduce the risk of product spoilage.
We have long been in the business of developing and introducing kits and instruments to the market that alleviate the impact of contamination.
Taking the right precautionary measures is pivotal to the brewing process and ultimately, the quality and taste of your beer. With our custom-designed, real-time PCR beer screening kits, 31 of the most important beer-spoiling bacteria are detected in a single PCR reaction.
Unlike traditional microbiology that takes days to grow microorganisms on a petri dish, our straight-forward and easy-to-use methods work in all typical sample matrices from breweries and in just a few hours.
BIOTECON Diagnostics recently released its own newly developed real-time PCR cycler, the Dualo 32®, a robust 32-well solution that has been optimized for all beer and beverage applications.
It not only offers convenience but also facilitates process and end-product quality control by answering multiple questions in a single run. It works perfectly in combination with our foodproof® Beer Screening Kits and foodproof® Spoilage Yeast Detection Kits.
Despite its small footprint, it is capable of dealing with the entire complexity of our PCR diagnostics portfolio for the brewing industry, which includes all relevant beer-spoiling bacteria, spoilage yeasts, Legionella and Alicyclobacillus.
Features & benefits include:
Robust 32-well instrument optimized for foodproof® Kits and LyoKits


Simple workflow – intuitive software, preinstalled protocols for all testing parameters and automated report generation


Dual technology - full spectrum optics for hybridization and hydrolysis probe assays


Small footprint – perfect for labs with minimal space and small to medium throughput


Competitive pricing - ideal entry model for labs introducing real-time PCR methods to ensure constant high quality of beer and beverages
In addition to cyclers, detection and screening kits, BIOTECON Diagnostics also provides several DNA extraction kits for all kinds of brewery matrices and different sample throughput rates; such as the foodproof® StarPrep Two Kit, which has higher sensitivity, includes mechanical disruption and is also suitable for users who work with foodproof® Spoilage Yeast Detection LyoKits; or the foodproof® StarPrep Three Kit that has an easy and fast protocol but excludes mechanical disruption.
Tags:
Date Published: 3rd September 2020