1st March 2016 Content supplied by: Tim Sandle
New Edition of CDC Handbook on Cleaning and Disinfection of Cleanrooms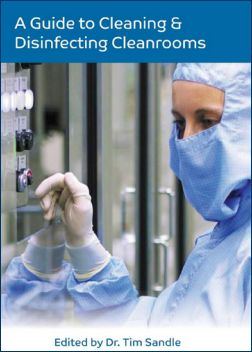 This book is aimed at anyone working with cleanrooms in the pharmaceutical, healthcare or medical device sectors.
Contamination control is of great importance to healthcare facilities and to pharmaceutical cleanrooms. With healthcare, the more immediate concern is with protecting the patient from infection (infection prevention practices aim to eliminate the risk of the transmission of pathogens between patients and between patients and the health care worker). With pharmaceuticals the concern is with avoiding contamination of the product being prepared so that the product is safe for use. Both healthcare facilities (from hospital wards to pharmacy units) and pharmaceutical facilities share a number of similarities, from the importance of hand sanitization to the control of cleanrooms.
With cleaning and disinfection, there is often ambiguity about how such agents should be used including questions of 'how often should I use this?', 'how do I dilute it?', 'how long do I leave it for?' coupled with confusion over cleaning methods and techniques. "The Cleaning and Disinfection Handbook" addresses such issues.
  The book is available in print or e-book format from Amazon worldwide:   Amazon.com - www.amazon.com/CDC-Handbook-Cleaning-Disinfecting-Cleanrooms/dp/1781487685
Amazon U.K. - www.amazon.co.uk/CDC-Handbook-Cleaning-Disinfecting-Cleanrooms/dp/1781487685/
Tags:
Date Published: 1st March 2016
Source article link: View
Related news