5th January 2017 Content supplied by: LGC-ATCC
Can't Find the Top Quality Microorganisms You Need? Look No Further!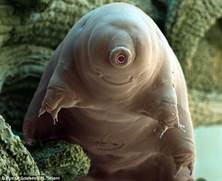 LGC celebrates 15 years of partnership with ATCC®
LGC began its partnership with ATCC in 2001, and since then has served as a bridge between ATCC® and the vast scientific community in both Europe and Africa. In fact, there are significant benefits when ordering genuine ATCC® cultures, nucleic acids, and reagents from LGC:
LGC provides access to ATCC Genuine Cultures® – authentic ATCC microbial strains backed by meticulous laboratory procedures with over 85 years of experience in characterization and preservation. - Learn more about minimizing passage
LGC holds large stocks of ATCC® Genuine products at its warehouse facility in London, UK
LGC expedites handling of paperwork related to import permits and special forms
LGC deals with importing custom duties and broker handling charges
LGC provides technical support services in local language and time zone; including dedicated telephone support
LGC counts with Application Specialists available for onsite visits and advice
LGC provides easier payment in national currency
It's never been easier to get genuine ATCC® cultures, nucleic acids, and reagents delivered to your door in Europe and Africa! Learn more about the ATCC products, services, and resources available through LGC by clicking on the links provided below:
Products                                                                     Services
Cells and Microorganisms                                      Production and Characterization
Nucleic Acids & Toxins                                           Testing Services
Testing and Characterization                                 Biorepository Management Services
Quality Control Strains                                            Deposit Services
Resources Learning Center
Please note : Any products described on this page are for Research Use Only and not intended for clinical diagnostic procedures unless otherwise stated.
Tags:
Date Published: 5th January 2017