17th December 2013 Content supplied by:
Boost your Influenza Research with ATCC Virology Collection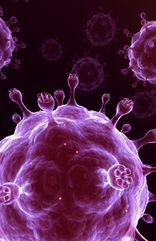 Influenza is a contagious respiratory infection associated with the circulation of Influenza virus types A and B in the human, mammalian, and avian populations. In humans, this infectious disease can cause mild to severe symptoms characterized by fever, coughing, and fatigue. In rare cases, individuals with influenza will develop serious complications, such as pneumonia or the exacerbation of pre-existing conditions, which may result in death.
To aid in the analysis of this infectious disease, the ATCC Virology Collection offers a number of Influenza virus type A and B strains from a variety of sources, including several that have been adapted for propagation in MDCK cells (ATCC® CCL-34™). In addition to our strains, ATCC also distributes antisera, RNA preparations, and monoclonal antibodies to further support your influenza research needs.
Learn more about the ATCC collection of Influenza viruses!
Please note : Any products described on this page are for Research Use Only and not intended for clinical diagnostic procedures unless otherwise stated.
Date Published: 17th December 2013
Related news