24th August 2018 Content supplied by: Bio-Rad Laboratories
Bio-Rad Signs a Co-Marketing Agreement with Bruker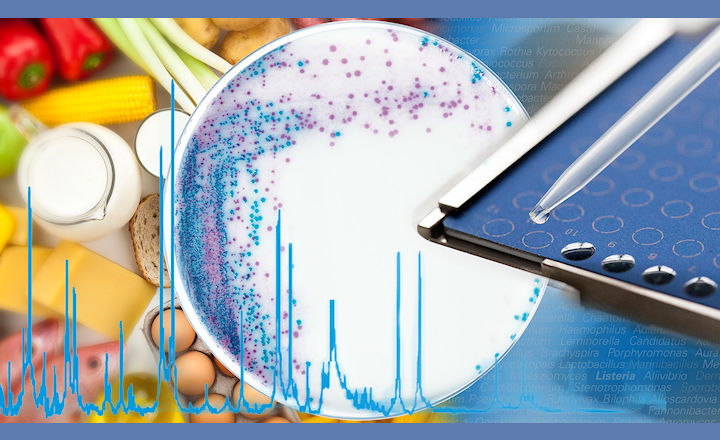 Bio-Rad Laboratories, Inc.has signed a co-marketing agreement with Bruker to bring foodborne pathogen detection and confirmation workflow solutions to the food safety industry.
Bio-Rad and Bruker each develop, manufacture, and sell products and analytical instruments that are used in food microbiology laboratories. These products and instruments are typically used together by labs in a common workflow of analysis using high performance RAPID'chromogenic media from Bio-Rad to screen food products for the presence of pathogenic bacteria, followed by confirmation and identification of the organism using the MALDI Biotyper® from Bruker.
Several Bio-Rad and Bruker workflows have recently been validated according to the international ISO16140 standard and the workflow for the confirmation and identification step has also received approval by AOAC INTERNATIONAL as an Official Method of Analysis (OMA 2017.09 and OMA 2017.10), demonstrating the accurate and robust performance. Such detection and confirmation methods have been validated for Salmonella spp., Cronobacter spp., Listeria spp., and L. monocytogenes. The MALDI Biotyper simplifies and shortens the confirmation and identification step, facilitating and harmonizing the workflow with only one system.
"We welcome the opportunity to work with Bruker and believe their products and solutions complement Bio-Rad's existing food safety testing product line," said Jean-François Chauvet, Bio-Rad Vice President and General Manager, Food Science Division. "The combination of our RAPID'chromogenic media with the MALDI Biotyper will provide an innovative food safety workflow to help protect the food supply."
"Early adaptors of the MALDI Biotyper are already reporting the benefits of combining chromogenic media with the MALDI Biotyper, increasing their confidence by implementing AOAC OMA and ISO 16140 approved workflows," added Dr. Daniele Sohier, Business Development Manager for Industrial Microbiology at Bruker. "We are optimistic about achieving this breakthrough in laboratory daily work with Bio-Rad's range of food safety solutions".
For more information on Bio-Rad's complete range of RAPID'chromogenic media, please visit www.bio-rad.com/rapidmedia
Tags:
Date Published: 24th August 2018
Source article link: View