24th February 2014 Content supplied by: ATCC
ATCC mycoplasma DNA Certified Reference Materials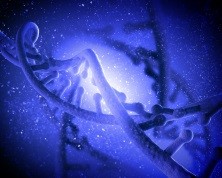 mycoplasma contamination affects roughly 15-35% of continuous cell cultures, resulting in a number of deleterious effects including the induction of chromosomal abnormalities, the disruption of DNA and RNA synthesis, decreased transfection rates, and the inhibition of both cell metabolism and growth rate. To protect the quality of your cell cultures, routine testing for mycoplasma contamination is recommended.
To facilitate the rapid and reliable detection of mycoplasma in cell culture, ATCC offers a number of products and services, including the recent release of mycoplasma DNA certified reference materials. These tools are ideal for use in:
Inclusivity/exclusivity testing
Establishing limits of detection
Validating or comparing test methods
These nucleic acid preparations were isolated from common cell culture contaminants, and were quantified for genome copy number using Droplet Digital™ PCR. Moreover, as certified reference materials, each product has been prepared under an ISO Guide 34 accredited process to confirm identity, well-defined characteristics, and an established chain of custody.
Learn more about how ATCC can help you protect your cell cultures from mycoplasma contamination!
| | | |
| --- | --- | --- |
| ATCC® No. | Species | Designation |
| qCRM-15531D | Mycoplasma pneumoniae | FH strain of Eaton Agent [NCTC 10119] |
| qCRM-17981D | Mycoplasma hyorhinis | BTS-7 [ATCC 23234, PG 42, NCTC 10130] |
| qCRM-19989D | Mycoplasma fermentans | PG18 [G, NCTC 10117] |
| qCRM-23064D | Mycoplamsa salivarium | [H110, NCTC 10113, PG 20] |
| qCRM-23206D | Acholeplasma laidlawii | PG8 [NCTC 10116, PG8, A] |
| qCRM-23714D | Mycoplasma orale | CH 19299 [NCTC 10112] |
| qCRM-23838D | Mycoplasma arginini | G230 [NCTC 10129] |
| qCRM-25204D | Mycoplasma synoviae | WVU 1853 [NCTC 10124] |
| qCRM-27545D | Mycoplasma hominis | [LBD-4] |
Tags:
Date Published: 24th February 2014
Source article link: View