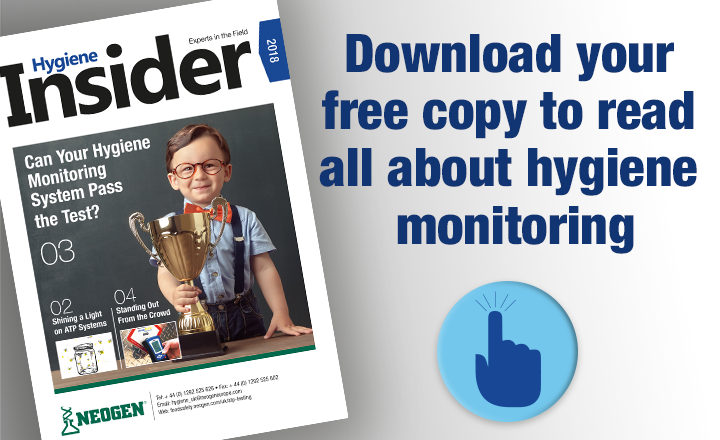 Read Hygiene Insider Today!
The newest issue of Neogen's Insider Magazine is out! This time focusing on hygiene, a crucial element for any organisation in the food industry.
Take a look at the science behind ATP hygiene monitoring systems and find out why Neogen's AccuPoint® Advanced is the only ATP system validated by AOAC.
Discover how Neogen's samplers, Data Manager software and online cloud system, NeoNet™, make monitoring hygiene easier and more effective. You can also read what customers have to say about Neogen's hygiene monitoring system and how its implementation on their sites has worked for them.