Test Method Guide - Cryptosporidium Detection and Identification Methods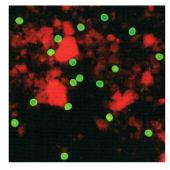 Human cryptosporidiosis was historically associated with waterborne disease, more recently implicated in foodborne outbreaks.

Cryptosporidium presents significant public health challenges that need to be addressed through quantitative risk assessment, leading to better environmental control and reduced incidence win the food chain.

Laboratory methodology is developing to allow faster, more specific data to be generated allowing characterization and tracking of disease causing strains.

Check out this new Test Method Guide for an overview of detection and identification techniques together with supplier listings.


NOTE: This item is from our 'historic' database and may contain information which is not up to date.