Test Method Guide - Clostridium difficile Detection and Identification Methods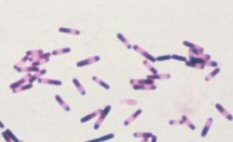 Recently, outbreaks of Clostridium difficile Associated Diarrhea (CDAD) have made the news headlines. C. difficile is the commonest identifiable cause of antibiotic associated diarrhea (AAD).

The discovery of C. diff strains (initially in North America and subsequently Europe) that have increased virulence has emphasised the need for effective screening and control measures.


Check out this new Test Method Guide for an overview of detection and identification techniques together with supplier listings.


NOTE: This item is from our 'historic' database and may contain information which is not up to date.