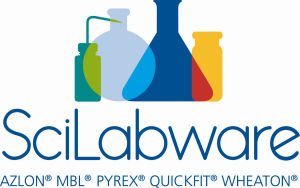 SciLabware Ltd.
Laboratory glassware, reusable and single use plastics ranges from world famous brand names of Pyrex®, Quickfit® MBL®, Azlon® and Ramboldi®.
Address Stoke-on-Trent
United Kingdom
Website
Email
Telephone
+44 (0)1782 444406
The SciLabware name is synonymous with quality product for use in the scientific sector, including renowned Glassware brands Pyrex®, Quickfit® and MBL®, and the Azlon® reusable plastic labware range. A valuable addition to our existing portfolio is the Ramboldi® range of quality plastic products for use in clinical and general life science applications, from patient sample containers and liquid transfer pipettes to autoclave bags for safe biological waste disposal.
View All Product News
Microbiology Product Areas