12th October 2020 Product update: rapidmicrobiology staff writer
USDA to Evaluate Rapid Identification Platform for Food Supply Chain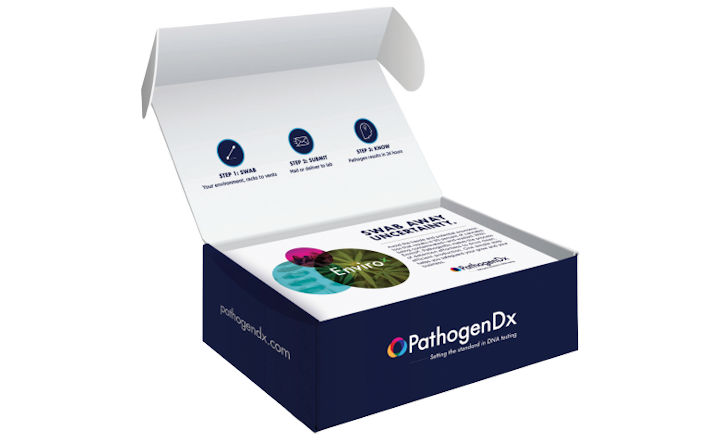 In an effort to prevent food recalls due to contamination of fresh produce, the U.S. Department of Agriculture (USDA) will evaluate the effectiveness of PathogenDx's Envirox-F platform to rapidly detect and identify pathogens along the supply chain.
PathogenDx's unique technology consists of swabs that can conveniently test food contact surfaces at any point in the supply chain. Their ultra-rapid method provides results in just six hours - a fraction of the time that culture or qRT-PCR methods take, which average 2-3 days.
In addition, their microarray technology tests each microbe in triplicate while testing multiple pathogens at the same time, improving accuracy and saving both time and money. As part of the collaboration, PathogenDx's rapid detection testing technology will be used on post-harvest sources of contamination.
The evaluation will be done by the Agricultural Research Service (ARS) in USDA, whose function is to deliver scientific solutions to national and global agricultural challenges.
In recent years, there have been numerous recalls and disease outbreaks due to dangerous bacteria, such as E. coli, Salmonella and Listeria monocytogenes.
According to CDC estimates, 1 in every 5 foodborne illnesses is due to the consumption of contaminated fresh produce. Contamination can happen at nearly any point in the supply chain, from unclean water used to irrigate crops to dirty conveyor belts used to transport food.
Tags:
Date Published: 12th October 2020
Source article link: View
Note: This content has been edited by a rapidmicrobiology staff writer for style and content.