28th November 2016 Content supplied by: Romer Labs Diagnostic GmbH
How to Prevent False-Positive Results in Pathogen Testing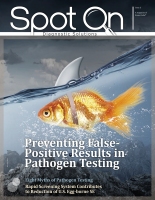 False-positive results may occur with every pathogen detection method. It does not matter if it is a DNA, a biochemical or an immunological based technology. They are all dealing with the same issue of higher sensitivity versus higher selectivity.
In this latest issue of Spot On magazine we will take a closer look at phages and the way these can prevent a "goldfish turning into a shark".
But that's not all! In a subsequent article, Dr. Simon Shane shares his views on how rapid methods can be implemented as on-site tools for pathogen monitoring. And in yet another article, we are putting a lid on 8 myths surrounding pathogen detection.
Don't miss this exiting line-up of topics!
Click here to read this issue.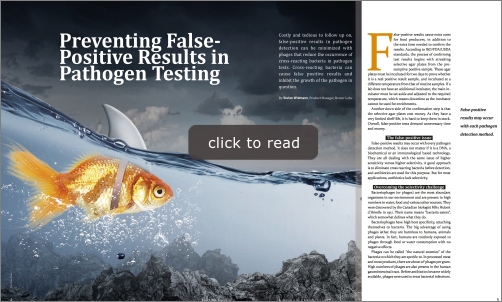 Tags:
Date Published: 28th November 2016
Source article link: View
Related news