24th March 2017 Content supplied by: Bio-Rad Laboratories
Health Canada Validates RAPID'E.coli 2 for E.coli and Coliform Enumeration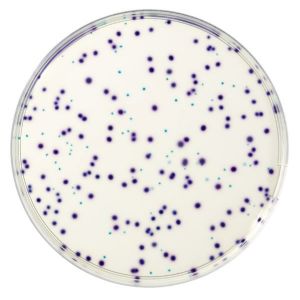 Bio-Rad provides a complete range of products for the detection and the enumeration of pathogens and quality indicators in food microbiology testing.
Recently, Bio-Rad received a new validation for RAPID'E.coli 2, a chromogenic medium for enumerating E. coli and other coliform bacteria, in selected food matrices according to Health Canada requirements.
The evaluation was conducted with two sets of results coming from AOAC Performance Tested Method 050601 data and AFNOR validated protocol BRD 07/08-12/04, BRD 07/07-12/04, BRD 07/01-07/93 data. The RAPID'E.coli 2 protocol has been compared to the AOAC 966.24, ISO 16649-2 and ISO 4831 reference methods.
While current standard methods for the coliform group and/or Escherichia coli enumeration require different media, different incubation temperatures and long and fastidious confirmation steps, the RAPID'E.coli 2 method involves only one single step protocol and allows the enumeration and differentiation of these two quality indicators on a single chromogenic agar plate and in less than 24 hr without any need for confirmation.
The principle of the medium relies on simultaneous detection of two enzymatic activities, β-D-Glucuronidase (GLUC) and β-D-Galactosidase (GAL), through 2 chromogenic substrates contained in the medium. One substrate is specific to GAL that leads to blue coloration of colonies positive for this enzyme (total coliforms bacteria) while the second substrate specific to GLUC leads to pink coloration of colonies positive for this enzyme (only E. coli). This combination allows for an easy identification and differentiation of Escherichia coli showing violet colonies (Blue + Pink) when the other non E. coli coliforms appears blue.  Gas production is not necessary to differentiate E. coli from other coliforms.
The workflow is ideal for those laboratories looking to reduce time to result and the complexity: 1 dilution step followed by 1 chromogenic plate step. The total time to result required 18 to 24hr without any confirmation step.  RAPID'E.coli 2 is highly selective and limits the negative impact of matrices containing a high level of background flora. For more flexibility, the media can be used at either 37°C (total coliforms bacteria / E. coli) or at 44°C (only E. coli).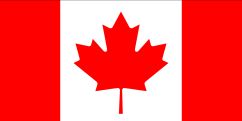 The performance evaluation conducted by Health Canada demonstrated the efficiency of the RAPID'E.coli 2 method for enumeration of E. coli and coliforms in less than 24 hr. The method will be published in the Compendium of Analytical Methods as MFLP-64.
Tags:
Date Published: 24th March 2017
Related news