Microbiology News: veterinary, Jun 2022
---
17 Jun 2022 | Food & BeverageClinicalOtherPharmaceuticalVeterinaryMicrobiome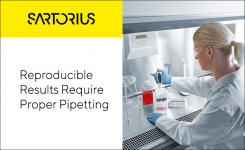 Reproducible results require correct pipetting techniques, the Sartorius Pipetting Academy offers nine free online training modules ranging from the basics of liquid handling to specialized modules such as proper pipetting for cell culture lab work - discover how to minimise your pipetting errors.
more...
16 Jun 2022 | Food & BeverageWaterPharmaceuticalVeterinary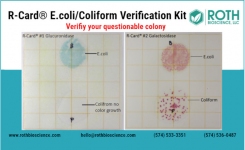 Do you have a questionable colony? R-Card®
E. coli/
Coliform verification kit is a quick and easy method to determine if you are dealing with
E. coli
or Coliforms.
more...