Microbiology News : veterinary, Oct 2020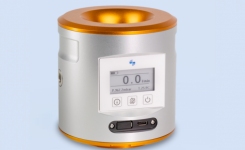 MBV AG has launched the MAS-100 Regulus® digital anemometer for compliant calibration and adjustment of the air flow of MAS-100 microbial air samplers.
more...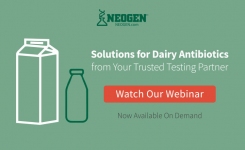 Antibiotics used in cattle can pass through the milk, therefore it is important to ensure milk complies with regulatory levels. Watch our free webinar to learn more about our dairy antibiotic testing solutions and how NEOGEN can support you. Sign-up and watch now!
more...